Build Your Dream House in St Cloud, MN—
Possibly, you've had visions of your dream house ever since you were a child. Your dream house may have transformed through the years, but now that you are ready to bring your dreams into reality you'll have to focus your thoughts and ideas. Indeed, you'll have to work and plan with a building professional such as a qualified Saint Cloud General Contractor.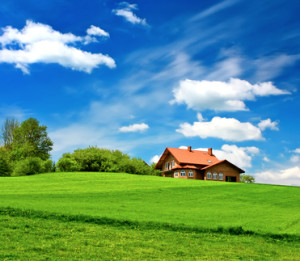 Just like with any other home improvement project, you have to begin with your budget. Firstly, you'll need to do some figuring and determine how much you can afford and how much you can spend. If you plan to use a housing loan, you'll want to contact your banker at the beginning of the planning stages because determining your budget will allow you to set the parameters for your building plans. If you plan to build your dream house by using a loan, be sure that you are qualified to get one before you get to far along in the home building planning process. There is nothing more painful than having prepared so much only to find out in the end that everything is stopped because the loan isn't feasible at all.
Once your budget is established, determine your location. Bear in mind that you will need to use a portion of your budget to pay for the land, and of course, the remaining budget will be spent to build your dream house. Be sure that the land you select won't necessitate great expense for items such as excessive excavation if you're building on a hillside spot. Set your wants to your real budgetary means and make your purchases while keeping your budget in mind at all times.
You are going to need a building team to help you construct your dream house. This team will include a central MN builder and an architect or designer among others. The whole project can be very intricate and it will be easier if you hire a dependable St Cloud MN general contractor who can coordinate every detail in the home building process for you. This means that you will only hire one person and he will hire all the other professionals — subcontractors such as electricians, plumbers, and roofers as well as local material supplies — needed for your project.
Be sure that the central MN general contractor you select is experienced with residential projects and does not concentrate more on commercial than residential construction.
After you choose your contractor you'll need to finalize the building plan for your dream house. Again, you have to stay focused on your budget. You can start with more general ideas for your dream house then as you get further along in the planning process you and your general contractor can produce more precise building costs estimates. You will need to decide on your preferences in terms of building materials. Take flooring for example, would you prefer hardwood floor or carpet? tile or laminate? Be prepared to make some modifications in order to fit your choices into your budget.
Lastly, you need to sign a contract with your building contractor containing the contractor's business details and license number, a description of your house plan with full details including material specifications, costs, fees, start and completion dates of building, schedule of payment, warranty, and options for unforeseen problems that can arise. In case you and your contractor decide to make changes with the house while the project is ongoing, don't forget to amend your contract.
~~~
Craig at Schoenberg Construction is one of the best Custom Home Building Contractors in St Cloud. Craig always gives honest, fair bids with no lowball, fake pricing, plus there's no sales pressure, EVER. He never uses cheap materials and never engages in sloppy workmanship, and his company is known as one of the top home renovation companies in the Saint Cloud Minnesota area because he INSISTS on doing every job EXACTLY right.
Give him a call today at 320-252-0911 for your no-obligation consultation.