Home improvements can increase and expand the value of your home which can be beneficial for future sale or may simply make the house more comfortable and well suited to your everyday life. Most home improvement projects generally have certain goals: beautification, increased comfort, maintenance and repair, additional space, home safety, and saving energy.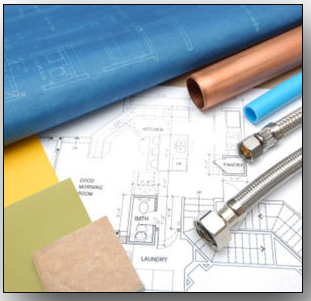 Whether you decide to hire a general contractor, directly hire specialized contractors, or take on a DIY approach, there are many home improvement projects that can optimize your living space and make it more attractive to potential buyers. The classic way for homeowners to increase the value of their house is by remodeling existing rooms or adding on to its current plan.
While there may be an endless amount of projects to choose from, essential renovations and repairs that restore a home to its appropriate living condition should be the first thing to take place so that other improvements can be made without any unnecessary delays. Being proactive about repairs or replacements now can save you plenty of stress later.
Home Improvement Ideas for Your St Cloud MN Home
Among the more practical home improvement ideas are things that make your home more energy efficient such as replacing old windows with new ones that help eliminate temperature transfer from the inside and outside. These types of windows are designed to help lower your heating and cooling bills. Another sensible home improvement focus is upgrading home security and considering installing a home alarm system which can consist of a burglar alarm system, fire alarm system, and a carbon monoxide system.
The last area to be finished in most houses is the basement. When you are in need of more usable space, basement remodeling can be a less expensive way to expand without room additions. Basement renovations can be ideal for a guest bedroom, recreation room, storage area, indoor sauna, home theatre, exercise area, laundry room, or a home office. There are so many different ideas for your basement remodeling that it is imperative to spend some time evaluating exactly what you want to do with the space.
Adding a bathroom to your house is always a wise investment. A new bathroom involves new tiles, shower stall or bath, countertops, and plumbing but the investment adds convenience to your home and counts as an asset if you should decide to sell. Remodeling a current bathroom is a less expensive option that creates an opportunity to tailor the design to the owners' specific taste.
The kitchen is almost certainly the most popular room in the house and kitchen remodeling can range from minor improvements such as installing marble countertops or adding new linoleum to major changes like adding an outdoor eating area and installing built-in appliances. By simply refacing the cabinets, you can form an almost entirely different look for such a significant room of your house. Outdoor kitchens are one of the fastest growing home trends, especially in the summertime. They save on air condition and allow you to socialize with your guests as you cook and take pleasure in an entirely new aspect of your home.
~~~
Craig at Schoenberg Construction is one of the best General Contractors in St Cloud. Craig always gives honest, fair bids with no lowball, fake pricing, plus there's no sales pressure, EVER. He never uses cheap materials and never engages in sloppy workmanship, and his company is known as one of the top home renovation companies in the Saint Cloud Minnesota area because he INSISTS on doing every job EXACTLY right.
Give him a call today at 320-252-0911 for your no-obligation consultation.