How Home Remodeling and Repair Protect the Value of Your Central MN Home— It doesn't matter whether you're planning to move in three years or thirty years—home remodeling and repair projects protect the value of your home. From new roofing to an updated kitchen design, remodeling and repair projects give you the chance to improve conditions in your home for you, your family, and potential buyers.
Home remodeling and repair projects are one of the best things you can do for the value of your central MN house. Below are the top four reasons that more homeowners are taking on home remodeling and repair projects.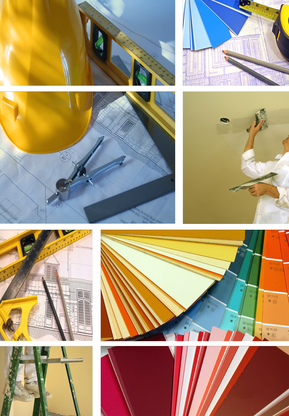 Top Four Reasons to Begin Home Remodeling and Repair Projects
1. Update Your Home with New Technology
For many homeowners, updated technology and the chance to implement new materials is the top reason behind remodeling and repair projects. Energy-efficient appliances, new window placements, replacement wiring, and enhanced insulation are just a few of the ways to give your home a much-needed update. Whether your home has been feeling a little outdated or whether you're just looking to lower your energy bills, updating your property with new technology is one of the best reasons to start renovating.
2. New Improvements Boost Your Resale Value
Besides lowering your energy bills, new home improvements can also make financial sense because they boost the resale value of your house. From adding a downstairs family room to putting hardwood floors in your kitchen, home remodeling and repair projects in your central MN house are a valuable investment. There are plenty of ways to increase your home's value—bathroom additions, a deck, and remodeled kitchens are some of the most cost-effective projects. Your contractor can help you figure out which ideas will have the greatest long-term value for the property.
3. Fix Problems Before They Create Further Damage
Some home remodeling and repair projects don't just increase the value of your home—they also prevent your home from incurring future damage. If your roof is starting to show signs of wear or if you're experiencing problems with leaks, it's important to take care of them right away. Ignoring problems that seem minor at first can cost you thousands down the line. It's much more cost-effective—and better for the value of your home—to take care of problems as they appear.
4. Outdoor Projects Can Increase Value in Your Neighborhood
In some cases, the work you do outside your home can be just as important as the remodeling and repair projects that go on inside of it. Well-manicured lawns, clean garages, and beautiful decks and patios all add to the look of your home and your neighborhood. Keeping your property looking lovely contributes to the overall quality of your neighborhood—making your neighbors happy and boosting your overall property value. You'll attract more potential buyers when it's time to sell and your family will also enjoy the chance to come home every day to a beautiful, well-maintained home.
Between the improvements you make inside and the maintenance work you do outside, home remodeling and repair projects for your central MN house are the best way to protect your property's value.
Craig at Schoenberg Construction is one of the best Home Remodeling Contractors in St Cloud and Central Minnesota. He always gives honest, fair bids with no lowball, fake pricing. And there's no sales pressure, EVER! He never uses cheap materials and never engages in sloppy workmanship. Plus, his company is known as one of the top construction and remodeling companies in the Saint Cloud MN area because he always insists on doing every job exactly right.
Give him a call today at 320-252-0911 for your no-obligation consultation.
Why Work With Schoenberg Construction
What We Value
Honesty
Integrity
Trust
Satisfaction
What We Do
Specific, Accurate Pricing
Highly Skilled Carpenters
Reliable, Skilled, and Valued Subcontractors
Top, Quality Materials
Unbeatable Customer Service
What You Get
75+ Years of Combined Custom Construction Experience
The Project of Your Dreams for the Price You Were Promised