As you research the remodeling process and look for construction advice, you'll probably come across a common tip: get three bids, and hire the lowest bidder.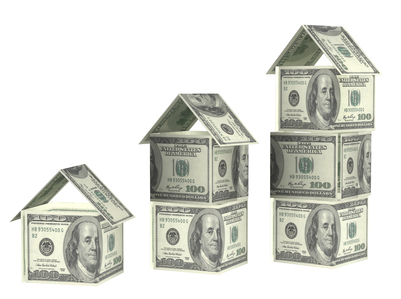 Unfortunately, this oft-repeated advice is actually one of the worst strategies you can use for your remodeling project.
Choosing the lowest bidder will not help you find quality workmanship or value for your money. While it's important to keep your costs in check, many contractors secure jobs solely by competing on price. They might have completed a large number of projects, but that doesn't mean their customers were satisfied.
Consider the following three reasons to avoid hiring the lowest bidder.
Tips On How to Hire a Contractor
1. Quality Work Lasts Longer
It's important to consider what you're really paying for before choosing a contractor. A low-bidding contractor might save you money in the short term, but high-quality work lasts longer. When you choose a well-established central MN construction company that has experience working on all types of projects, you'll benefit greatly from your contractor's additional knowledge. Work that is done right the first time will last for many years.
Long-lasting work saves you from the stress and additional costs associated with home repairs. You'll also enjoy the look of a beautiful, well-constructed home. While you'll probably want to enjoy the beauty of your home for as long as possible, quality construction also adds significantly to your home's value. If you ever choose to sell your home, you'll get a better price because your home will be in such good condition.
2. You Deserve Great Customer Service
Companies that compete exclusively on price often have to complete more projects to make enough money. This means that your contractors will likely be spread out across several projects or in a rush to finish their job on your home so that they can get to the next one. Homeowners often have trouble getting their questions answered or having time to make decisions when they work with cheap contractors.
However, a company that is more concerned with providing value will always offer a higher level of customer service. By choosing a contractor who focuses on your experience as a homeowner, you'll enjoy a level of personalized service that can be hard to find elsewhere. Look for a contractor who will respect your home and your time by answering your questions and helping you to make the best remodeling choices.
3. Good Materials Save You Money Over Time
Keep the cost of materials in mind when you look over a contractor's bid. Many contractors are able to offer lower bids because they use cheap materials. While it might be tempting to save money on the cost of materials, you'll typically pay for the decision over time with repairs and damage to your home. Instead, talk with your contractor to find a solution that fits your budget while still offering a high level of quality. In most cases, good materials are worth a little more upfront because they'll help you to enjoy the results of your remodel for years to come.
Craig at Schoenberg Construction is one of the best General Contractors in Central Minnesota. Craig always gives honest, fair bids with no lowball, fake pricing. And, there's no sales pressure, EVER! He never uses cheap materials and never engages in sloppy workmanship, and his company is known as one of the top construction companies in the St Cloud MN area because he INSISTS on doing every job EXACTLY right!
Give him a call today at 320-252-0911 for your no-obligation consultation.