Hiring the Best Local General Contractor, Saint Cloud, MN— A general contractor is the person that homeowners turn to when planning to build a new home, remodel their kitchen, or build an addition (i.e. add an extra bedroom, guest room or great room). The thing is that there are so many contractors out there, and even if you use the search engines to find one in your area you'll probably come up with many options from which to choose.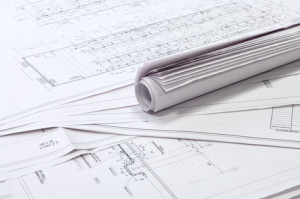 The question is how do you find and hire the best local general contractor that has the expertise and skill to deliver your desired construction results that are done with quality and at a fair price? It's not as hard as you might think, which is why we are happy to offer you these three simple tips to guide you in your quest to find the perfect general contractor in Saint Cloud.
Three Tips on Hiring the Best Local General Contractor
Hiring a General Contractor Tip #1— Do Your Research (MOST IMPORTANT!!!)

You've probably had a look at various general contractors in central Minnesota but are not sure which one to hire for your project. The best thing that you can do in this case is to make a list of the ones that have the most experience in the type of construction project — custom home building, remodeling, general home improvements — that you want to have built for you. Once you have a list of builders, simply do a bit of research to determine which St Cloud MN general contractor appears most eligible to work with you on your construction project.
From your long list of potential contractors, you will want to widdle your way to a short list of 2-3 top choices. While doing your research, we suggest that you make a list of the qualities you are looking for in your central MN general contractor, and the ones who possess the most qualities stay on your list. The next step in the research phase is to interview each building contractor.
So, if for example, you want to build a new home, you may want to interview several (i.e. three) contractors and ask each of them to place bids for your project. This will give you a solid understanding of what services they intend to offer you should you decide to award them with the job.
The estimate process gives you some excellent insight as to how your contractor will work with you should you decide to hire him. For example, is he respectful, helpful, educated, and demonstrating excellent communication skills? During the estimate phase it is a good idea to keep that list of qualities in mind that you used to create your short list of contractors as well as the amount of money that you are willing to spend on your construction project. Furthermore, to ensure that you hire the right general contractor, ask to see each bidder's portfolio of other projects that they have recently finished.
Tip #2—Recommendations
Another great idea to find the best contractor for your construction project is to ask friends, colleagues, and family members for some recommendations. This is very important since you will want to hire someone you can get along with and have a professional relationship with once the project starts. One advantage that you can get from hiring a local general contractor is that you can easily contact or meet with him or her if you have any other questions or additions to the future project.
Tip #3— Trust Your Instincts

It is unwise to rush into hiring a contractor, so do your research (tip #1) and take your time as this will help you make a solid decision. It is your home that you are trying to build or remodel after all, so it is important that you hire only the best general contractor to do the job for you.
The bottom line… go with your instincts and do your best to not be swayed by fancy sales techniques or lowest pricing options. Remember, the cost is a concern, but so is a quality, well-built final project that is enjoyable to create!
Oh, and you need to know that all building contractors in the state of MN must have a license. Take a few minutes to verify a builder's credentials. It's easy and simple, yet oh soooooooo important!
~~~
Craig at Schoenberg Construction is one of the best General Contractors in St Cloud. Craig always gives honest, fair bids with no lowball, fake pricing, plus there's no sales pressure, EVER. He never uses cheap materials and never engages in sloppy workmanship, and his company is known as one of the top home renovation companies in the Saint Cloud Minnesota area because he INSISTS on doing every job EXACTLY right.
Give him a call today at 320-252-0911 for your no-obligation consultation.