New home construction company in St Cloud MN—
If you are planning to build your dream home there is no doubt that it is extremely important you set aside some time to find the most reliable central MN general contractors in the market today.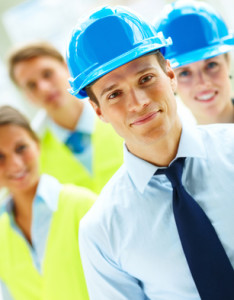 Selecting a quality and qualified new home building contractor is essential to a well-built house that fulfills and satisfies your hopes and dreams. To help you along in your decision-making process we offer you the following tips and advice.
4 Tips on Hiring a
New Home Construction Company
Hiring a New Home Construction Company Tip #1 —
Make a list of the qualities you are looking for in your central MN general contractor. Some examples of great qualities to look for are: honest, trustworthy, skilled, excellent communicator, helpful and knowledgeable.
You have probably noticed that web search results pages are overflowing with lots of home builders promoting their services, so an otherwise simple task becomes a bit more difficult. As long as you have a list of the qualities that you are looking for in a construction company then you can definitely find the most suitable crew to build your dream home just the way you pictured it.
Tip #2 —
The next thing that you should look for in a new home construction company is its ability to finish the project on time. You wouldn't want to go for one that has too many projects pending at the time you approach them with your building plans. This is your dream home afterall, so you want a crew that can give proper attention to each detail. A good idea is to search for a local Saint Cloud MN general contractor instead of going for one of the larger, regional ones. This is because larger construction companies tend to have more ongoing projects than the local ones, therefore sometimes lessening the amount of personalized attention you are likely to receive.
Tip #3 —
Estimated costs should also be in your checklist, and you may want to ask for price quotes from a few of the most reliable construction companies in the St Cloud area. Compare the estimates and the services that they provide you with in order to make sure that you will not go over your budget. Also, inquire about ways that you can cut down on costs without sacrificing the quality of the materials used in the construction of your home. A new home construction company has an extensive network of suppliers, and so they know which materials can be used as alternatives instead of the more costly ones.
Tip #4 —
Lastly, do not just choose the first new home construction company that you find when browsing through the internet. Take the time to compare and assess each company that you come across in terms of expertise and experience. Browse through a company's website and check the reviews left by previous clients to give you an idea of the kind of service they provide. Customer reviews will certainly give you an insight as to whether the new home construction company you are looking to hire is worth it.
If you follow these simple tips you are sure to find the home building general contractor that suits your needs perfectly. Happy searching!
~~~
Need a quality Saint Cloud General Contractor to build your dream home or remodel your house? Craig at Schoenberg Construction is one of the best home builders and residential remodelers in Central Minnesota. Give him a call today at 320-252-0911 for your no-obligation consultation.