Remodeling Contractor St. Cloud, MN— To ensure that your building experience is enjoyable and satisfying, Craig Schoenberg offers you exceptional value, quality craftsmanship, and excellent customer service.  He would be honored to speak with you about your next construction project.  Check out a few of the incredible remodels Craig has completed for some of our satisfied customers.
Living Room Remodel by Saint Cloud, MN General Contractor, Craig Schoenberg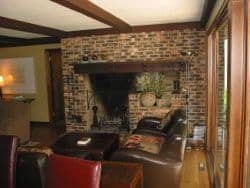 We replaced this overpowering brick fireplace with a classy, protruding wall that doubles as a fireplace and entertainment center.  Soft accent lighting on either side of the wall—along with completely new furniture and décor—completely transformed this room.  The homeowners were thrilled with their results, and we know they'll enjoy this newly remodeled living space for years to come.
While some people think about remodels in terms of how it can increase the value of their homes, you can't underestimate the value of enjoying your space even more.  Which living room would you rather unwind in after a long day?  We think the answer is pretty obvious.
Kitchen Remodel by Saint Cloud,
MN Remodeler, Craig Schoenberg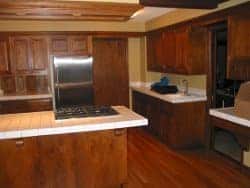 The before and after versions of this kitchen look like they're from completely different decades!  We transformed this kitchen from its original generic design with white counters and heavy wood paneling into a sleek, updated room with overhead track lights, stainless steel appliances, and cabinets with glass doors.  As you might imagine, the homeowners were over the moon when this project was completed—and we had a great time working on it.
Cabin Remodeling by Saint Cloud, MN General Contractor, Craig Schoenberg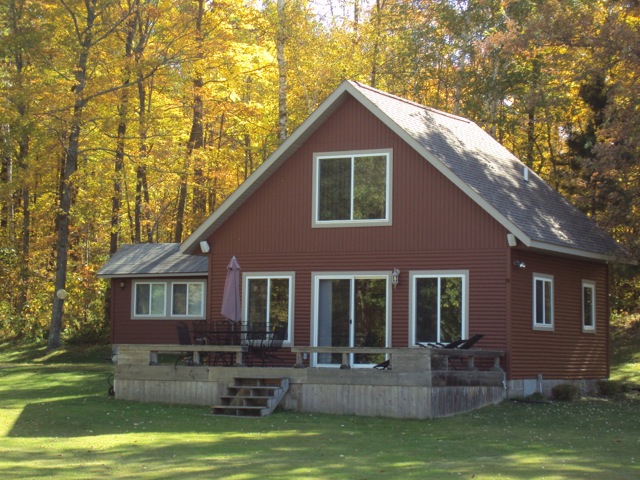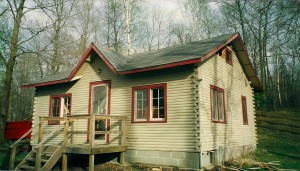 For this cabin remodel, we completely expanded the deck so that the homeowners could spend more time enjoying the great outdoors with their friends and family.  We also added a second story to the structure so that the cabin would be larger inside and spruced up the look from the outside with lovely deep red siding.
Commercial Remodel by Saint Cloud, MN Builder and
Contractor, Craig Schoenberg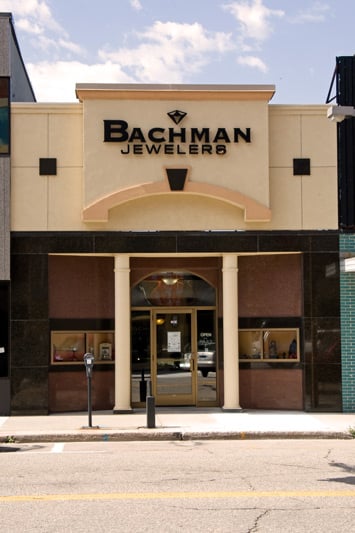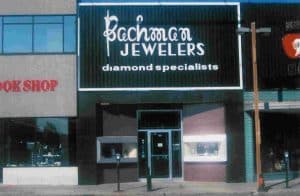 Wow—check out the differences between these two storefronts!  Now, imagine which one you'd be more likely to walk into.  The answer is clear.  The new storefront has the look of a high-quality, modern jewelry store, complete with front pillars that command respect and an attractive, updated sign.  An improvement to your storefront like this one can dramatically transform your company's image and increase your sales.  A new exterior design is a powerful way to get more people in the door.
If you're interested in remodeling your home, revamping a bathroom, improving your kitchen or updating your commercial storefront, call me, Craig Schoenberg,  today at 320-252-0911 or send me an email.
I am more than happy to answer all of your questions and to provide you with my expert advice.
Schoenberg Construction
3040 36th Avenue SE
Saint Cloud, MN 56304
320-252-0911