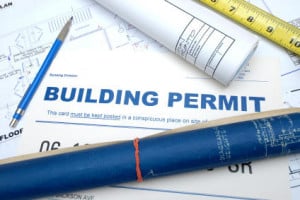 Whether it's as simple as tearing down some unattractive wallpaper or as complex as finishing a basement, most people will remodel their homes at least once in their lives.  Kitchen and bathroom remodels are undoubtedly the most popular types of home renovations, but there are all sorts of ways to update your home according to your family's needs.
Before planning a remodel for your home, consider the impact the changes will have on your property value and your family's quality of life.  While most renovations will raise the value of your home, many families are more interested in updates that improve their everyday lifestyles.  During the planning process, sit down with your contractor to discuss your ultimate goals for the renovation.  What are you hoping to achieve with an updated floor plan or new design?  More space?  A fresh look?  Your contractor can help you determine the best remodeling strategies to deliver the home you've been dreaming about.
Five Important Home Remodeling Tips
Ready to get started?  Use these five home remodeling tips to plan for your project.
1. No matter what room you'll be working in, careful planning is the key to a successful remodel.  Construction projects include a lot of details, so be prepared to spend some time making decisions about the materials you want to use in order to get the look and quality you want while still staying within your budget.
2. If you know you want an update but you're not sure what the remodeled room should look like, look for ideas at trade shows, in magazines, and on the Internet for inspiration.  Before you can begin getting estimates and planning for your remodel, you should know your budget and have an idea of what you're hoping to achieve.
3. Many home remodels require permits and licenses before construction can begin.  Ask your contractor what you'll need for the type of project you're planning and make sure he or she is obtaining all of the required documentation.
4. You'll be working closely with your contractor throughout the remodeling process, so it's important to find someone you can trust.  Select a contractor who you feel comfortable working with and who gives you the information you need to make informed decisions.  You can avoid a lot of communication errors and unnecessary costs by choosing a reliable contractor who is dedicated to your project from the start.
5. Before planning for a full-scale remodel that involves tearing down walls and adding on rooms, consider how an update to your décor could improve your home.  In some cases, new cabinets or lighting fixtures can completely change the look of a room without the price tag of an entire kitchen or bathroom remodel.
~~~
Craig at Schoenberg Construction is one of the best general contractors in St. Cloud.  Craig always gives honest, fair bids with no lowball, fake pricing—plus there's no sales pressure ever.  He never uses cheap materials and never engages in sloppy workmanship, and his company is known as one of the remodeling companies in the Saint Cloud Minnesota area because he insists on doing every job exactly right.
Give him a call today at 320-252-0911 for your no-obligation consultation.