Construction Building: Choosing the Right Construction and Building Materials for Your Remodel—
Creating a manageable budget and sticking to it is an important part of any home remodeling project. However, you don't have to sacrifice value or quality to stay within your remodeling plans.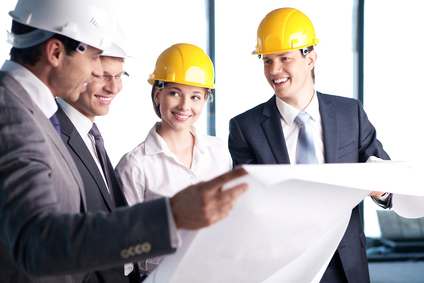 By choosing the right construction and building materials for your home, you can find a solution that suits your goals and allows you to invest more in an established contracting company. Your St Cloud MN contractor can help you determine which specific materials are best for each area in your home, but the following guidelines can help you get started.
Construction Building Tips for Your Next Remodel
Invest in Materials that Will Last
As you establish a budget for your home improvement project, it's important to invest in materials that will last for the most important components of your home. Though you might lower the overall project cost by reusing or repurposing certain items or materials, it's often safer and easier to invest in new electrical appliances and foundational materials that will last for years to come. Choose high-quality construction and building materials for areas that will see lots of use or that could be susceptible to weather damage.
Use Recycled Parts Where Possible
Many homeowners are turning to recycled parts and energy-efficient materials in order to create sustainable homes. To create an eco-friendly space in your home, look for options like green lighting and repurposed flooring. A remodeling project does impact the environment, but it's easy to find ways to minimize your footprint during the process. Ask your contractor about the availability of environmentally-conscious construction and building materials, and whether or not they could be suitable for your home.
Choose Materials that Can Be Repaired
Some construction and building materials may be difficult to repair if they are damaged somewhere down the line. Before selecting new materials for your home, ask your contractor about the item's potential for repairs. If a product contains specialty parts or will be installed in a way that makes it difficult to access, it may be better to choose another option. It's often easier to make repairs than to replace entire pieces, so look for materials that allow greater flexibility.
Avoid Unnecessary Costs
Keep in mind that some items in your home will likely not need to be replaced. Your kitchen flooring may be in great condition, or you may decide that you love the look of your vintage cabinets. If you can find areas to reuse items you already have, you can invest in higher-quality construction and building materials for other areas in your home.
Create a Consistent Look in Your Home
Many homeowners also prefer to keep a consistent look throughout different rooms, as this can add value to the home. If you go to sell your house, potential buyers will appreciate the pleasing aesthetics of rooms that complement one another and seem to match. Of course, that doesn't mean you can't choose bold colors for a living room with softer palettes in the dining room. Instead, choose materials of a consistent quality throughout the house so that your home has a coherent, polished look.
Craig at Schoenberg Construction is one of the best Construction Builders and Remodelers in Central MN. Craig always gives honest, fair bids with no lowball, fake pricing. And there's no sales pressure, EVER! He never uses cheap materials and never engages in sloppy workmanship, and his company is known as one of the top construction companies in the St Cloud MN area because he INSISTS on doing every job EXACTLY right.
Give him a call today at 320-252-0911 for your no-obligation consultation.