6 Ways to Avoid Product Overwhelm and Cut Through the Noise to Find What You Love—
Whether you're working on a major remodeling project or building an entirely new home, your family is going to make dozens of small decisions during the planning stage. Reviewing all of the options for materials, styles, finishes, textures, and benefits of various products can be a little overwhelming—especially if you're having trouble deciding which features matter most to you.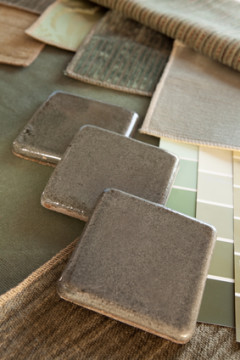 To avoid product overwhelm, you have to find a way to cut through the noise caused by the thousands of options that await you so that you can find products and materials you truly love. Here are six key elements you should focus on in order to determine whether or not a particular product really suits your tastes and your needs.
Six Home Remodel Tips
1. Function
No matter how much you love a product for your new home, it has to serve the correct function. Don't choose any materials that only "kind of work" or that you'll have to modify significantly to be able to use. There are so many products to choose from, so you should only choose pieces that will truly serve their purpose.
2. Price
Do all of the products you're considering fit within your budget? Many homeowners choose to go a little over-budget when they find pieces they particularly love, but you should limit those choices to one or two products. For everything else—and for pieces that don't matter as much—you should make choices that won't throw your financial plans off track.
3. Look
This one is a pretty easy one, as most people notice the look of a product before anything else. When you're building a new home in St. Cloud, MN or remodeling your existing space, you should choose pieces that fit in clearly with the décor effects you're hoping to achieve. Keep your product choices limited to those pieces that truly fit in with your design aesthetic.
4. Compatibility
Before selecting any particular product for your remodeling or new home construction project, be sure that it will be compatible with all of the other products you've chosen or with existing elements in your home. For example, if you're choosing new lighting fixtures, you must be sure that the current wiring in your home can support them so that you don't have to spend more money having an electrician fix the system.
5. Convenience
Your home should be a place of relaxation and comfort, so we believe it's important to choose items that will make your day-to-day living experience more convenient and enjoyable. Look for products that serve dual functions or that help you get something done more quickly. This element is especially important for products in areas like the kitchen and bathrooms where you'll be spending a lot of time getting ready or prepping meals.
6. Availability
Finally, be sure that any products you're considering are available! Some websites and catalogs may list products that are out of stock or that have delayed shipping, so it's essential to choose items that will arrive when you need them. Don't allow your entire St. Cloud construction project to be delayed for weeks simply because you're waiting for some new lights or tiles to arrive.
~~~
Craig at Schoenberg Construction is one of the best Home Remodeling Contractors in St Cloud and Central Minnesota. He always gives honest, fair bids with no lowball, fake pricing. And there's no sales pressure, EVER! He never uses cheap materials and never engages in sloppy workmanship. Plus, his company is known as one of the top construction and remodeling companies in the Saint Cloud MN area because he always insists on doing every job exactly right.
Give him a call today at 320-252-0911 for your no-obligation consultation.
Why Work With Schoenberg Construction
What We Value
Honesty
Integrity
Trust
Satisfaction
What We Do
Specific, Accurate Pricing
Highly Skilled Carpenters
Reliable, Skilled, and Valued Subcontractors
Top, Quality Materials
Unbeatable Customer Service
What You Get
75+ Years of Combined Custom Construction Experience
The Project of Your Dreams for the Price You Were Promised