How to Balance Cost Vs. Value During Your Home Remodeling Project
When you're planning a home remodeling project, you should always be aware of the estimated costs you'll accrue as well as the overall projected value of your completed project. However, these two figures often refer to very different things—so it's essential that you take care not to confuse or conflate them.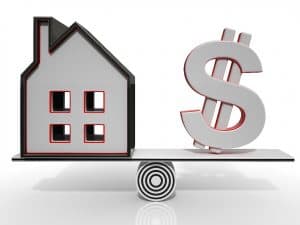 In order to determine which costs are really worth the added expense, you first need to understand how costs and value ultimately break down across the project. Let's begin by looking at what these two important terms really mean.
What's the Difference Between Cost and Value?
A project's cost is a pretty clear-cut metric to define—it's the total expenses of everything that goes into the remodel, including all labor and materials. Costs for your individual project can vary widely from national averages and even from other projects completed by the same builder because the final price is so heavily dependent on which materials and fixtures you choose, as well as factors like the current condition of your home.
Value is a little trickier to define because it can refer to several different things:
If you're looking at the expected resale value of a particular remodeling project, you should know that those figures are typically impacted more heavily by outside factors like comparable property values in the surrounding area and the overall condition of your home.
If you're considering the subjective value of the project (which we consider to be a more important metric), then you'll need to look less at the actual numbers and more at the lifestyle benefits and changes you expect your family to enjoy when the project is completed. This value may not be easy to measure in terms of dollars and cents, but it can be easily compared to the project's cost to determine whether or not what you're spending is worth it.
How to Choose Where to Allocate Your Money During a Remodel
Once you have a clear understanding of the difference between a project's cost and a project's overall value, you can begin choosing which elements of the remodel you want to invest most heavily in.
If you're less concerned with resale value and more concerned with subjective value, you will probably want to allocate funds toward features and designs that best serve your family's needs and aesthetic preferences. That means that you can make choices based on what you like and what appeals to you, rather than wasting time worrying about making the most neutral selection or about what future buyers might like and dislike.
From that point, determining where to allocate your remodeling money is a much simpler decision. We recommend listing out everything you potentially want in the completed project (be specific, including everything from overall features to important finishes) and then dividing the list into wants and needs.
Our team will work with you to help you find a plan that best suits your situation and that ideally includes all of your necessities (as well as a few of the more important wants!) so that you end up with the completed, newly remodeled home of your dreams.
~~~
Craig at Schoenberg Construction is one of the best Home Remodeling Contractors in St Cloud and Central Minnesota. He always gives honest, fair bids with no lowball, fake pricing. And there's no sales pressure, EVER! He never uses cheap materials and never engages in sloppy workmanship. Plus, his company is known as one of the top construction and remodeling companies in the Saint Cloud MN area because he always insists on doing every job exactly right.
Give him a call today at 320-252-0911 for your no-obligation consultation.
Why Work With Schoenberg Construction
What We Value
Honesty
Integrity
Trust
Satisfaction
What We Do
Specific, Accurate Pricing
Highly Skilled Carpenters
Reliable, Skilled, and Valued Subcontractors
Top, Quality Materials
Unbeatable Customer Service
What You Get
75+ Years of Combined Custom Construction Experience
The Project of Your Dreams for the Price You Were Promised