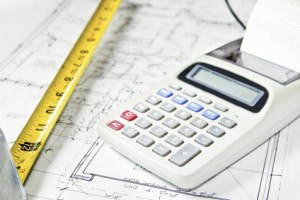 Home Addition Costs:
Understanding Your Project's Budget
Adding on to your home can be a costly endeavor—but with a committed construction team on your side who cares about helping you stick to your budget, your home addition doesn't need to break the bank. 
Check out our guide to home addition costs to get a better understanding of what goes into your project's budget.
Breaking Down the Expenses
Many of our clients dream of home addition projects without really understanding what construction work costs.  To help you determine what type of home addition project fits within your budget, you'll first need to understand the three expense categories that make up the overall cost. 
1. Materials
Construction materials are undoubtedly one of the greatest expenses during your home addition project.  If you're going to invest in the future of your home with an addition, it's important to choose quality materials that will stand the test of time.
2. Construction Costs
Construction and labor costs make up the other major category of home addition costs.  Though there are plenty of amateur workers who will do construction work at a reduced rate, most homeowners prefer to take the safer route of hiring experienced professionals who will care for their home.
3. Miscellaneous Expenses
Finally, most home addition costs will include a small category for miscellaneous expenses that can come up during the home construction project.  Though some contractors use this category to account for areas where they failed to estimate the costs correctly, we only recommend adding in a small buffer to account for any instances where you may change your mind about the materials you'd like to use.
How to Stretch Your Budget
Feeling a little overwhelmed by your projected home addition costs?  There's no need to worry—many homeowners are still able to achieve projects that are very similar to what they envisioned simply by making a few smart cuts to the budget.  If you're looking for ways to stretch your dollars further, try these three cost-cutting strategies.
1. Prioritize Your Expenses
Without a doubt, the first thing you'll need to do before developing a plan for your home addition project is to prioritize your expenses.  Cutting out a few non-essentials is the quickest and easiest way to lower your projected overall home addition costs.
2. Choose Lower-Cost Materials
Once you've determined which elements of your home addition project you really need, you can cut costs further by opting for slightly lower-cost materials.  We still recommend prioritizing quality, but there are a number of great materials available that will still cost less than the trendiest or newest items.  Your St. Cloud home addition contractor can help you determine areas where you can potentially save.
3. Look for Smart DIY Options
Finally, there may be a few parts of your home addition that you can save money on by completing yourself.  Though most homeowners aren't qualified to install plumbing or electrical fixtures, you can save some money by handling simple tasks like painting or putting up wallpaper.  Combining a couple DIY projects with your completed home addition project is a good way to save on your overall budget.
~~~
Craig at Schoenberg Construction is one of the best home addition builders in St Cloud and Central Minnesota. He always gives honest, fair bids with no lowball, fake pricing. And there's no sales pressure, EVER! He never uses cheap materials and never engages in sloppy workmanship. Plus, his company is known as one of the top construction and remodeling companies in the Saint Cloud MN area because he always insists on doing every job exactly right.
Give him a call today at 320-252-0911 for your no-obligation consultation.