From choosing new kitchen counters to updating the carpet in your living room, there is plenty of planning to be done during a home remodel.
Of course, one of the most important things you'll plan before you even get started is your budget. While crunching numbers might not be as relaxing as browsing your favorite home décor catalog or flipping through paint swatches, it's one of the keys to a successful remodeling project.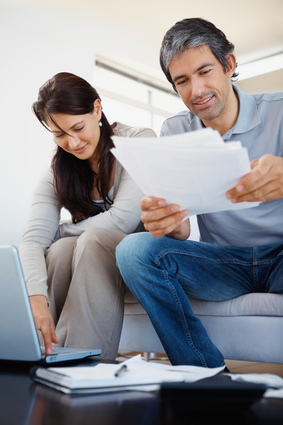 Before you start putting down deposits or financing new furniture, use the following five steps to plan your home remodel budget.
Tips on How to Plan Your Home Remodel Budget
1. Determine the Scale of Your Project
First, you need to think about the scale of your project. Are you hoping to remodel one room or an entire floor? Will you replace your old appliances with newer models or keep the existing systems in place? Each detail of your project adds more labor and additional materials to the overall cost of your project. A home remodel is a great investment in the value of your house, but it's important to consider how all of the small details will impact the final price of your overall remodel.
2. Estimate the Total Cost
After you have an idea of what you're hoping to achieve with the remodel, it's time to get a ballpark estimate of the total cost. You don't have to know exactly which materials and appliances you'll choose, but start to figure out general prices for each item you'll need. Don't forget to include the cost of labor, and be sure to plan for unexpected expenses that will come up during the remodeling process.
3. See What You Can Afford
Once you've established a general estimate for the total cost of your home remodel, consider how much you can actually afford. Decide whether you'll pay in cash or whether you'll look for financing options to cover the bill. If you'll be paying in cash, it's easier to get a clear idea of how much money you have on hand. If you're going to finance the project, however, you'll need to look at how much you're eligible to borrow and how the loan will affect the overall cost of the project and your monthly expenses.
4. Adjust Your Plan
With your budget in hand, determine how well your estimated cost and the amount you can afford correspond with one another. If your estimate surpasses what you can reasonably afford, you'll need to start making adjustments. Figure out which items you can do without and whether there are more cost-efficient ways to achieve some of the same goals.
5. Talk with Your Contractor
Be sure to talk with your Central MN General Contractor about the overall cost of your project and the amount you're looking to spend. In many cases, your contractor can recommend new ways to lower the cost of the project that you might not have considered. During a home remodel, it's important to keep your financial situation in mind as you make new decisions and tackle surprise expenses. Your contractor is on your side, and he or she can help you manage additional costs and stay close to your budget.
~~~
Craig at Schoenberg Construction is one of the best General Contractors and Remodelers in Central Minnesota. He always gives honest, fair bids with no lowball, fake pricing. And there's no sales pressure, EVER! He never uses cheap materials and never engages in sloppy workmanship. Plus, his company is known as one of the top construction and remodeling companies in the Saint Cloud MN area because he always insists on doing every job exactly right.
Give him a call today at 320-252-0911 for your no-obligation consultation.
Why Work With Schoenberg Construction
What We Value
Honesty
Integrity
Trust
Satisfaction
What We Do
Specific, Accurate Pricing
Highly Skilled Carpenters
Reliable, Skilled, and Valued Subcontractors
Top, Quality Materials
Unbeatable Customer Service
What You Get
75+ Years of Combined Custom Construction Experience
The Project of Your Dreams for the Price You Were Promised