About St Cloud MN General Contractor Craig Schoenberg and His Company
Hello, and thank you for visiting my company's website. I'm Craig Schoenberg, general contractor and second-generation owner of Schoenberg Construction.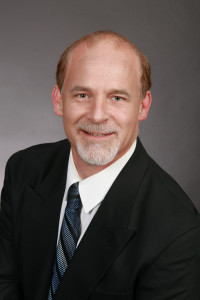 Schoenberg Construction was started in 1974 by my dad, Jerry Schoenberg. In 2006, Jerry retired and I became the sole owner of the company. From our inception, Schoenberg Construction has specialized in home remodeling and custom construction of both residential and commercial properties—but residential remodeling and custom home building are two of my biggest passions.
With my years of contracting experience and a courteous crew of talented carpenters, I am confident in our ability to serve all of your construction needs and to deliver to you outstanding construction services and results!
From remodeling to new construction, residential to commercial renovations, I understand every aspect of the construction process. I value honesty, trust, quality, and satisfaction—and I proudly pass these core values on to every single one of my customers.
To ensure your complete satisfaction with my work, I offer you a high-quality finished product that meets all of your needs. I also promise to do my very best to make sure you experience joy and fulfillment from your building project before, during, and long after the process is completed.
I offer my customers a wealth of experience and knowledge in a range of construction services, including:
Home Remodels
Home and Room Additions
Kitchen Remodeling
Decks and Specialty Buildings
Commercial Projects, Leasehold Improvements, and Commercial Construction Services
Custom Homes, and more…
I am a big fan of doing the job right. I am also committed to working hard and ensuring that my customers get the very best results from their remodeling and construction projects. I take this commitment very seriously and achieve it by:
Using the best materials
Utilizing established and trustworthy subcontractors
Ensuring that the final product fulfills your building needs and dreams exactly as you envisioned
Whether your building needs are small or large, residential or commercial, I am the right builder for you. It would be my honor to make your building dreams a reality. Give me a call today on my cell at 320-250-1100 for your no-obligation consultation. Or, tell me about your project via email.
Schoenberg Construction is located at 3040 36th Avenue SE, St. Cloud MN. Below is a photo of our office building that was constructed in 2005.
Our Office Located off of Highway 10
Remodeling and New Construction Photo Galleries
Custom Built Homes Photo Galleries
Craig at Schoenberg Construction is one of the best Home Remodeling Contractors in St Cloud and Central Minnesota. He always gives honest, fair bids with no lowball, fake pricing. And there's no sales pressure, EVER! He never uses cheap materials and never engages in sloppy workmanship. Plus, his company is known as one of the top construction and remodeling companies in the Saint Cloud MN area because he always insists on doing every job exactly right.
Give him a call today at 320-252-0911 for your no-obligation consultation.
Why Work With Schoenberg Construction
What We Value
Honesty
Integrity
Trust
Satisfaction
What We Do
Specific, Accurate Pricing
Highly Skilled Carpenters
Reliable, Skilled, and Valued Subcontractors
Top, Quality Materials
Unbeatable Customer Service
What You Get
75+ Years of Combined Custom Construction Experience
The Project of Your Dreams for the Price You Were Promised