There comes a time in every single remodeling project where the homeowner must finally make some tough choices about what to include and what to cut out. However, if you've spent a lot of time in the idea-gathering and dreaming phases, these final decisions can be pretty confusing.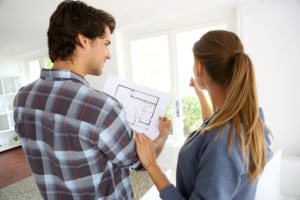 How can you choose which parts of your dream home are most realistic? What should you do if you can't choose between two features that you really love? Schoenberg Construction has the answers in this easy-to-follow, systematic approach to remodeling decision-making.
How to Choose the Best
Home Remodeling Elements
1. Consider Which Aspects are Truly Necessary
If you haven't already done so, it's time to separate out all of the aspects of your remodel into "Needs" and "Wants" lists. Most homeowners have a pretty good idea of most of the items on these lists from the beginning of their projects, but there are usually a few components that they haven't quite decided on. Before you can move forward with your remodeling project, you'll have to determine once and for all whether extra storage space in the kitchen, a remodeled basement, or updated flooring for the upstairs bedrooms and hallway are necessities or luxuries.
2. Prioritize Your "Wants" List
Once you've finalized your "Needs" and "Wants" lists, it's time to turn your attention to the additional items you'd like to have (assuming that everything on your "Needs" list is, in fact, necessary!). Working solely from the "Wants" list, begin by putting the items in order from those you want most to those you could really live without.
3. Find Out What's Possible
Next, it's time to take your list of remaining "Wants" to your contractor to see what's possible. Though you might not think you'll have the space for many of these items in your budget because of all the items listed in the "Needs" section, your contractor may actually be able to make several of them happen by making material substitutions or by working on items in tandem.
For example, you may just be able to get those additional kitchen cabinets by scaling back on the expensive counters you originally chose. Your contractor will make recommendations to help you ensure that you stay within budget without sacrificing too much quality.
4. Narrow Down the Remaining Choices
Finally, once you've completed these steps and figured out which items from your "Wants" list may be possible, it's time to narrow down the remaining choices while considering your budget, timeline, and overall goals. Again, your contractor can help you understand all of the options available to you and make recommendations that will allow you to achieve your remodeling dream.
At Schoenberg Construction, it's important to us to deliver as many of the specifics of your dream home design as we can. That's why we continue working and refining your remodeling plans until you're totally satisfied and we've found a way to accommodate many of your wants and needs. Contact us today to find out more about what we can do for your family's home construction project.
~~~
Looking to remodel your home? Craig at Schoenberg Construction is one of the very best remodelers in Saint Cloud MN. He always gives honest, fair bids with no lowball, fake pricing and there's no sales pressure, EVER! Craig never uses cheap materials and never engages in sloppy workmanship, and his company is known as one of the best remodeling companies in the area because he INSISTS on doing every job EXACTLY right!
Give Craig a call today at 320-252-0911 or send him an email to claim your no-obligation consultation.