If you've spent much time looking over options and brainstorming ideas for your home remodel, you've already learned one significant truth—there are a lot of decisions to make!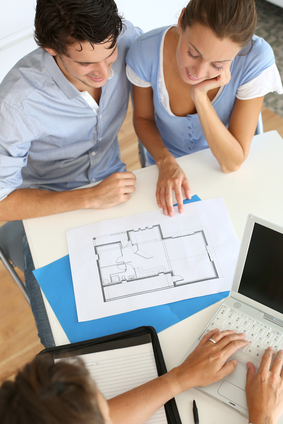 Considering each new facet of your home and choosing the elements that best reflect your family should be a rewarding and positive experience. However, when you have to compromise on the things you want most because you and your partner disagree, the experience can go from dreamy to demanding pretty quickly.
In situations where you just can't seem to come to an agreement, it's essential to have a few strategies to fall back on. These decision-making tools provide a safe space for each of you to express your own opinions, wants, and needs so that you can ultimately come to a decision that you'll both be happy with.
Three Tools to Help You Make the Tough Remodeling Decisions
1. Compromise, Compromise, Compromise
When you're aiming to successfully complete a major remodeling project in your St. Cloud, MN home, compromise is the name of the game. It's important for families to enter the remodeling process knowing that they won't agree on every single decision that must be made. Everyone needs to be prepared to compromise.
Both you and your partner should make lists of all the things you want, the things you absolutely need, and the things you don't want before getting started. Find the areas where your lists overlap and begin from there, prioritizing items that both of you need and want. If there are any conflicting items on your "don't want" lists, begin looking for alternative options that could satisfy both of your needs.
2. Pick a Third Option
At some points during the remodeling process, you may reach a stalemate on a particular decision. When there is a particular item that you simply can't agree on (Example: one person wants to spend the rest of the budget on granite countertops while the other thinks the money should go toward a nicer shower in the master bedroom), agree to choose something else. Perhaps you can both agree on the benefits of an upgraded HVAC system or decide that the money could also be used on installing higher-quality flooring in areas that will get a lot of foot traffic. By agreeing to choose the third option, neither you nor your partner will be left feeling like your opinion is unimportant to the remodel process.
3. Assign Tasks
Many couples successfully navigate their St. Cloud remodeling projects by assigning particular areas of the home to one person or the other. Instead of coming to mutual decisions on every single aspect of the remodel, you can compromise by agreeing to have one person be in charge of the kitchen renovations and the other person take the lead on the design and layout of your new living room. Though this solution only works for couples who are comfortable being uninvolved in one area of the home in exchange for full control over another room that they care about more, it's a great way to make sure that both partners are happy with the completed project.
If you're still having trouble coming to an agreement about a particular area of your home remodel, you can always ask your contractor for his input on the decision. Though most elements of a home remodel are heavily dependent on your personal preferences, your contractor will be able to weigh in with expert advice on some products and features that will better serve your family in the long run. After you've explained your priorities to your contractor, he can help you and your partner come to an agreement on the solution that will best suit your needs and goals.
~~~
Craig at Schoenberg Construction is one of the best Home Remodeling Contractors in St Cloud and Central Minnesota. He always gives honest, fair bids with no lowball, fake pricing. And there's no sales pressure, EVER! He never uses cheap materials and never engages in sloppy workmanship. Plus, his company is known as one of the top construction and remodel companies in the Saint Cloud MN area because he always insists on doing every job exactly right.
Give him a call today at 320-252-0911 for your no-obligation consultation.
Why Work With Schoenberg Construction
What We Value
Honesty
Integrity
Trust
Satisfaction
What We Do
Specific, Accurate Pricing
Highly Skilled Carpenters
Reliable, Skilled, and Valued Subcontractors
Top, Quality Materials
Unbeatable Customer Service
What You Get
75+ Years of Combined Custom Construction Experience
The Project of Your Dreams for the Price You Were Promised