Kitchen Update Before and After Photos— Not all kitchen remodeling requires a major investment. Sometimes minor changes for a modest price can give your kitchen a fresh, new look.
Take a peek at this St Cloud MN kitchen update project recently completed by General Contractor, Craig Schoenberg of Schoenberg Construction. The layout of the kitchen fit the home perfectly, but the look was somewhat outdated. So the homeowner decided to undertake a kitchen update by replacing the countertops, replacing the sink and the kitchen faucet and installing new appliances The result, a beautifully updated kitchen that will bring this St Cloud MN homeowner joy and satisfaction for years to come!
One look at the before and after photos of this Saint Cloud kitchen and you can see instantly the beautiful results of this lovely kitchen update.
After & Before Kitchen Update Photo #1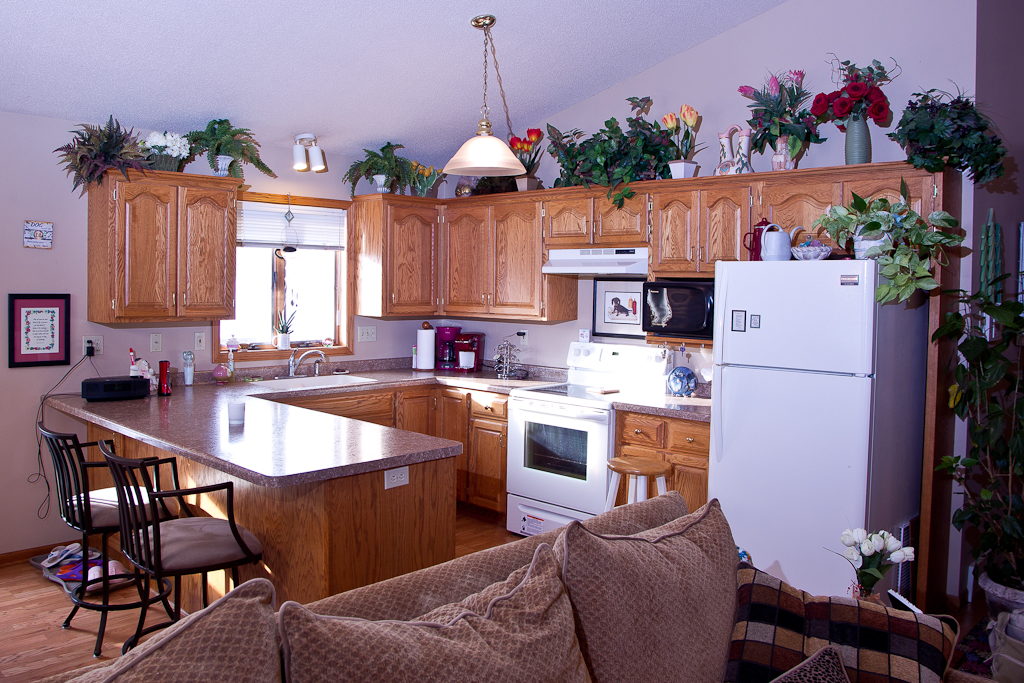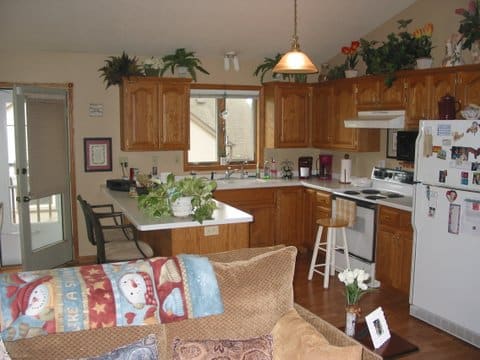 After & Before Kitchen Update Photo #2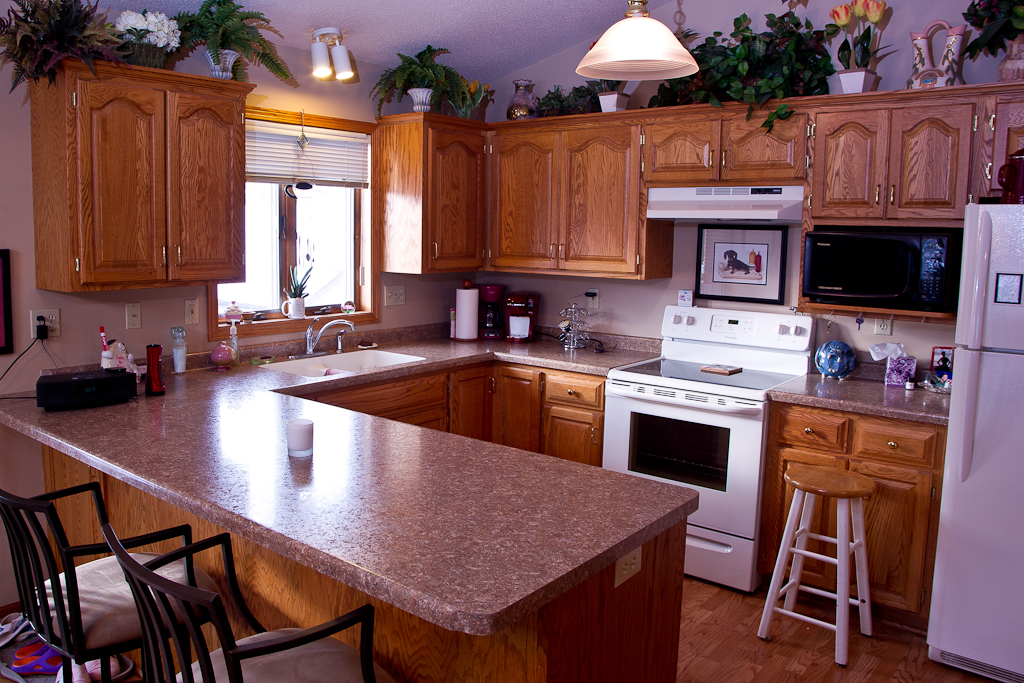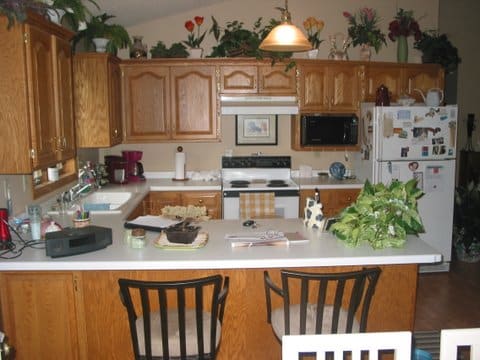 Kitchen Update Tips for Saint Cloud Homeowners
Here are three great tips on kitchen updates and remodeling choices, which, if taken seriously, will really help you to save on the bottom line of your kitchen remodeling project. Always remember that choosing a lower cost option doesn't mean that the outcome decreases the "wow-factor" of the kitchen. In fact, saving on your kitchen update costs often astound a homeowner – that spending less but getting more is possible!
Kitchen Update Tip #1
Maintain the locations of the major appliances — stove, dishwasher, refrigerator — and utilities (i.e. gas) and other services such as plumbing and electrical outlets since moving wiring, jacks and plumbing tends to cost a lot.
The truth of the matter is that this single factor costs more than most people realize. This isn't to say that you can not change the location of your stove. To the contrary, just be certain that moving the stove is an essential component to your kitchen renovation project.
Tip #2
Invest in neutral colors. It is highly advisable to use neutral colors for the appliances, fixtures and laminates since they tend to be priced better. PLUS neutral colors go with any color-theme of the kitchen. (It is much easier to change a color scheme through paint and decorations than with all new appliances, fixtures or flooring!) Besides, neutral colors are also classics, which do not become outdated even when styles change.
Tip #3
Countertops that are laminated are much more budget-friendly as compared to tile, granite and solid surfacing. There are some beautiful laminate kitchen countertop options out there. To save money you should at least consider them.
~~~
Craig at Schoenberg Construction is one of the best Saint Cloud MN Kitchen Remodeling Contractors. He always gives honest, fair bids with no lowball, fake pricing and there's no sales pressure, EVER! Craig never uses cheap materials and never engages in sloppy workmanship, and his company is known as one of the top remodeling companies in the St Cloud MN area because he INSISTS on doing every job EXACTLY right.
Give him a call today at 320-252-0911 for your no-obligation consultation.