A Home Addition for your St Cloud Home?
If you're the type of homeowner in St Cloud that likes to have guests over frequently, often overnight, then you know it's extremely convenient to have a place for them to stay that's already prepped and set aside. A spare room is sometimes convenient, but having an addition built on to your home (or even a guest house) by a general contractor is the best option to quarter someone from out of town, especially if you're looking for some home improvement projects for your living space.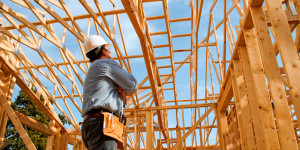 The Benefits to the Owner (it starts with sanity…)
When people come to your home in St. Cloud from all directions to stay with you – whether it's overnight, a weekend or an entire week – your entire household can get turned upside down. The whole stay can be tumultuous and a little unnerving if you're living in close quarters with people.
People need their space and hiring a general contractor to build an addition or guest house can calm the crazy waters within your home. It's a great alternative to guests regularly renting hotels, or trying to cram all those people into limited space.
Let's face it, your couch is never going to recover from your cousin Billy. A well-remodeled home with a new addition can give you a specific space to create a guest haven that's even equipped with basic amenities so that they're comfortable… and not constantly wandering around the house if you don't want to see them (mother-in-law…)
Investing in hiring a general contractor to build a guesthouse instead of an addition is a great choice as well; it's all a matter of preference and privacy when it comes to guests staying over.
Benefits to the Guests When You Build an Addition
Hotels are so drab and they lack any real warmth and comfort unless you're willing to spend a lot more. Most people are turned off by this bland décor and it can let the air out of an otherwise appealing visit because you eventually have to go back to the hotel room. With that said, it's hard not to feel like you're imposing when you're lingering at someone else's home. That's why having a general contractor build an addition or guest house is so beneficial because the homeowners and guests don't have to alter their routine as much when sharing space, it's much less imposing and everyone can spend more time together. Everyone can socialize, but with a greater barrier for privacy should it be desired.
Remodeling In St Cloud for a New Addition
That all sounds well an good but there aren't too many people that can look at a section of their house and just start planning and creatively imagining a new addition. Some people just can't knock those walls down mentally and envision an addition – or a guesthouse out in the middle of the back yard.
It can also be difficult to imagine having a guest house within a house if you want to create an extravagant addition. Some designs provide all the basics, and others are just simple living spaces a king to a hotel room – but much more homey.
The wide range of options and the fact that the remodeling for a new addition requires some rather abrupt changes to the home is the reason why hiring a general contractor is a good idea. They can manage a lot of various subcontractors within the St. Cloud area to get your addition built quickly – and to your specifications. If you're not sure where to begin, or what you want the finished product to look like, a general contractor can help you through the creative design of your new addition or guest house.
~~~
Craig at Schoenberg Construction is one of the best Home Improvement Contractors and Addition Builders in St Cloud. Craig always gives honest, fair bids with no lowball, fake pricing, plus there's no sales pressure, EVER. He never uses cheap materials and never engages in sloppy workmanship, and his company is known as one of the top home renovation companies in the Saint Cloud Minnesota area because he INSISTS on doing every job EXACTLY right.
Give him a call today at 320-252-0911 for your no-obligation consultation.