Building Your Dream Kitchen: Design Questions to Consider
Do you need more space for food prep and dining?
Could you use more storage space for dishes, cookware, and food?
Are you interested in saving time and money with energy-efficient appliances?
Can your family benefit from quality construction that will last a lifetime?
Are you satisfied with your kitchen's layout—but not so happy with its design and style?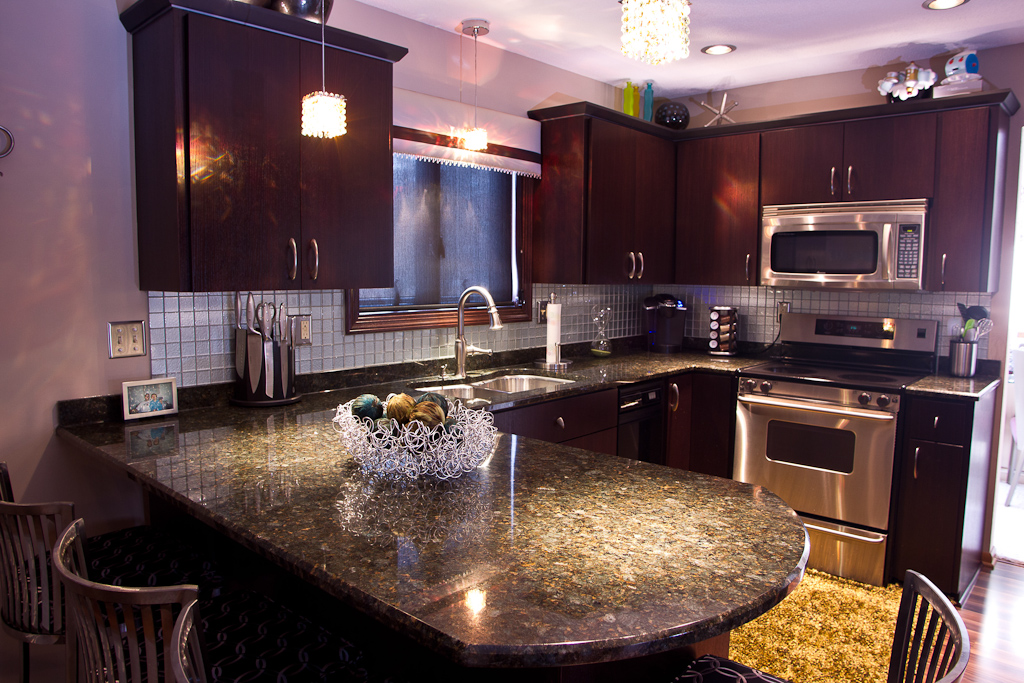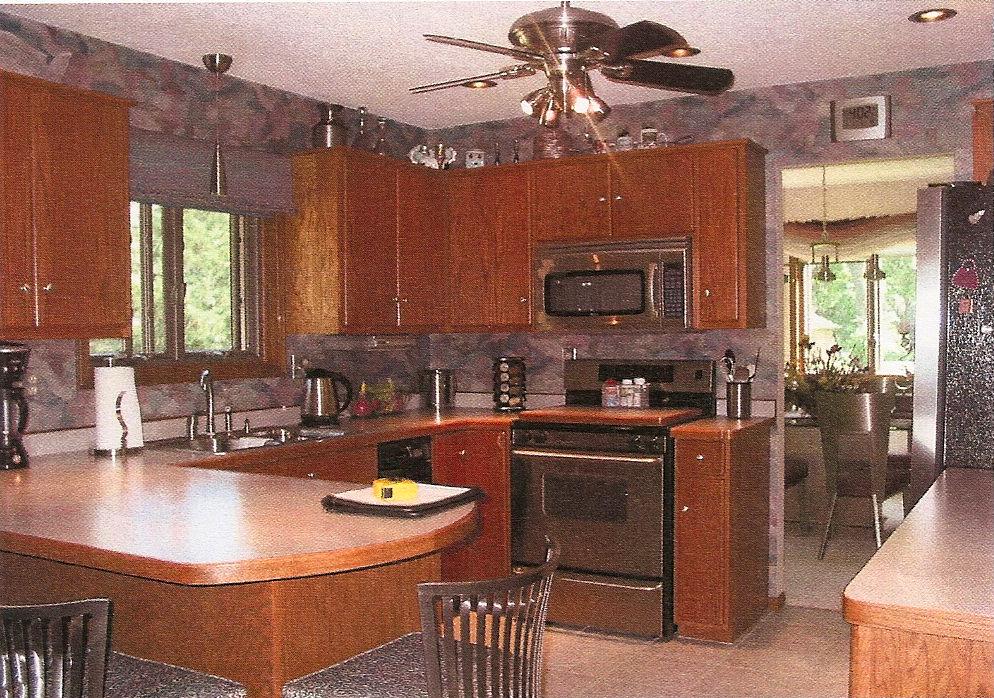 View even more kitchen remodeling photos.
Why You Should Seriously Consider Hiring
Kitchen Remodeling Contractor, Craig Schoenberg
At Schoenberg Construction, we believe in delivering the best value for your money every time. We begin each kitchen remodeling project by looking closely at the features you want and developing a plan to create your dream.
In many homes, the kitchen is a gathering place where the whole family comes together to share quality time and delicious meals. You'll be spending plenty of time in your kitchen—and you need the space and features that can simplify both cooking and dining.
As you remodel your kitchen, it's important to focus on both function and aesthetic. Consider new features to improve the way you use your kitchen such as larger pantries, a tiled backsplash, or an island for food prep and extra dining space.
Design ideas like bold accent colors, decorative lighting, and additional windows open up the space and make your room a brighter, more welcoming spot. Updated décor can reinvigorate your space, making it feel like an entirely new kitchen.
If you're planning to sell your home in the future, remember that kitchen design is an important factor for many home sales. Buyers often look closely at kitchen décor and layouts as they make their decisions, so it's a good idea to build a kitchen that is both attractive and practical.
Because the room will also be used heavily, durable materials are of the utmost importance. Your kitchen should be constructed by professionals using high-quality materials so that it will last for years to come.
A kitchen remodel is the perfect way to brighten up your house and inject new life into a familiar place. By focusing carefully on the design and function you want in your dream kitchen, it's easy to create a room that you'll love—and one that will increase the value of your home.
When you need a kitchen remodeling contractor in St. Cloud, MN, Schoenberg Construction provides quality work and excellent customer service that you won't find anywhere else. We'll work closely with you through each step of the process to ensure your satisfaction. We believe that every homeowner deserves to enjoy the kitchen of his or her dreams, so we'll spend time discussing features and helping you figure out how to incorporate as many of your ideas as possible into the finished project.
When you choose Schoenberg Construction, you'll enjoy the benefits of quality work and the type of great service that is the best value for the price available in Minnesota.
Craig at Schoenberg Construction is one of the top General Contractors and Kitchen Remodeling Specialists in Saint Cloud Minnesota. Craig always gives honest, fair bids with no lowball, fake pricing. He never uses cheap materials and never engages in sloppy workmanship, and his company is known as one of the top construction companies in the Saint Cloud MN area because he INSISTS on doing every job EXACTLY right.
Give him a call today at 320-252-0911 for your no-obligation consultation.