Kitchen Remodeling Before and After Photos— This lovely kitchen remodel project is from a quaint country home in Sauk Rapids. Prior to construction the homeowners met with St Cloud MN General Contractor, Craig Schoenberg, to discuss their kitchen project. During the remodeling project planning stage they told Craig about four main outcomes they wanted to achieve from the remodel. They were to:
Modernize the overall look and feel of the kitchen
Update the kitchen cabinets and add more of them
Increase the countertop space
Improve the functionality and flow of the space by relocating the appliances
As you can see in the before and after remodeling pictures below, this kitchen project by Schoenberg Construction was a stunning success!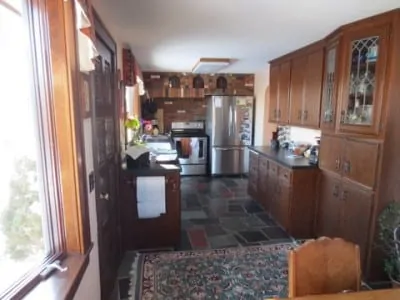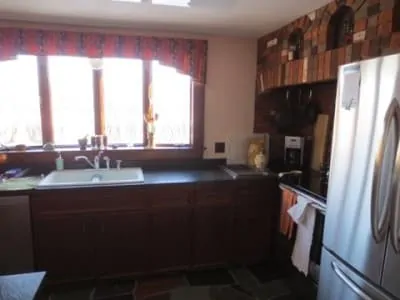 A kitchen remodel is the perfect way to brighten up your house and inject new life into a familiar place. By focusing carefully on the design and function you want in your dream kitchen, it's easy to create a room that you'll love—and one that will increase the value of your home.
When you need a kitchen remodeling contractor in St. Cloud, MN, Schoenberg Construction provides quality work and excellent customer service that you won't find anywhere else. We'll work closely with you through each step of the process to ensure your satisfaction. We believe that every homeowner deserves to enjoy the kitchen of his or her dreams, so we'll spend time discussing features and helping you figure out how to incorporate as many of your ideas as possible into the finished project.
When you choose Schoenberg Construction, you'll enjoy the benefits of quality work and the type of great service that is the best value for the price available in Minnesota.
~~~
Craig at Schoenberg Construction is one of the best kitchen remodeling contractors in St Cloud MN. He always gives honest, fair bids with no lowball, fake pricing. And there's no sales pressure, EVER! He never uses cheap materials and never engages in sloppy workmanship. Plus, his company is known as one of the top construction and remodeling companies in the Saint Cloud MN area because he always insists on doing every job exactly right.
Give him a call today at 320-252-0911 for your no-obligation consultation.
Why Work With Schoenberg Construction
What We Value
Honesty
Integrity
Trust
Satisfaction
What We Do
Specific, Accurate Pricing
Highly Skilled Carpenters
Reliable, Skilled, and Valued Subcontractors
Top, Quality Materials
Unbeatable Customer Service
What You Get
75+ Years of Combined Custom Construction Experience
The Project of Your Dreams for the Price You Were Promised