A delightful family updated their St Cloud MN kitchen recently and love the final outcome. Removing the wall that once separated the kitchen from the living area was the husband's idea. The result is a beautiful, modern kitchen with an open, airy feel. All in all an excellent home improvement this family will enjoy for years to come!
Kitchen Remodel Saint Cloud MN
Before and After Photos
Enjoy these before and after pictures of this St Cloud MN Kitchen Remodel.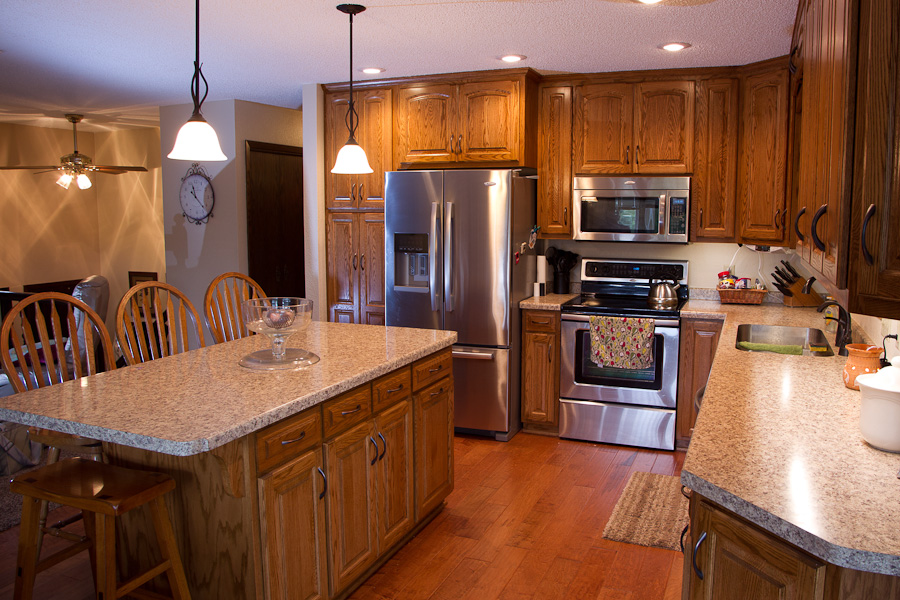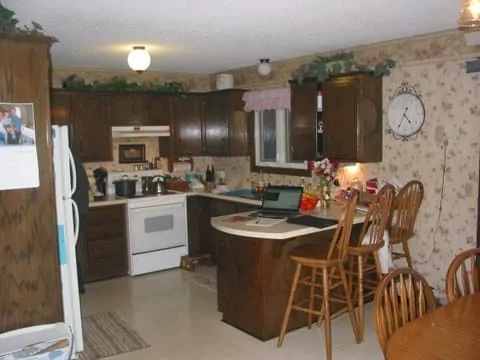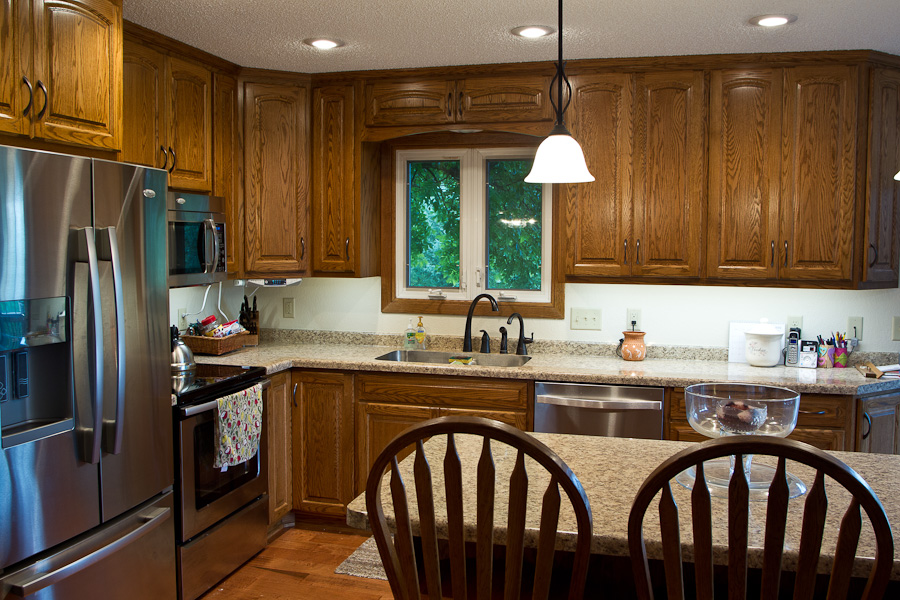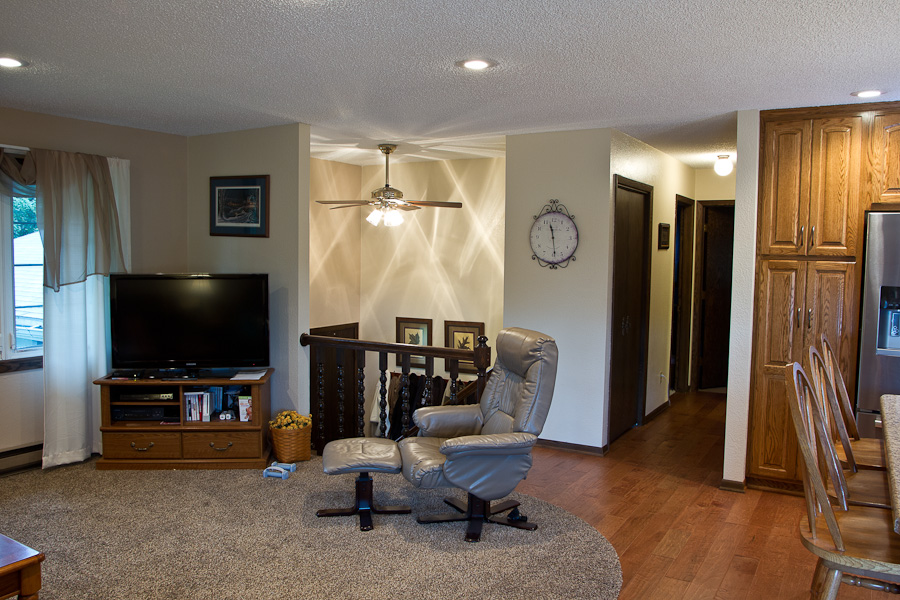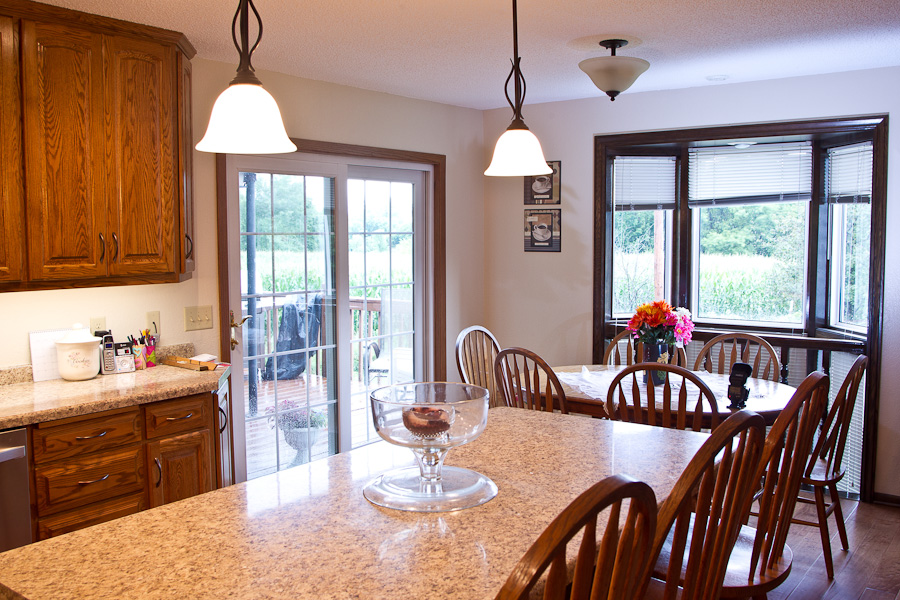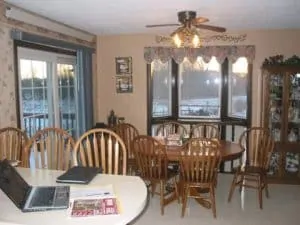 Here is one last gorgeous picture of this newly remodeled St Cloud MN kitchen built by expert home remodeler, Craig Schoenberg. Notice that the wall separating the kitchen from the living room has been removed which gives the kitchen a whole new look and feel.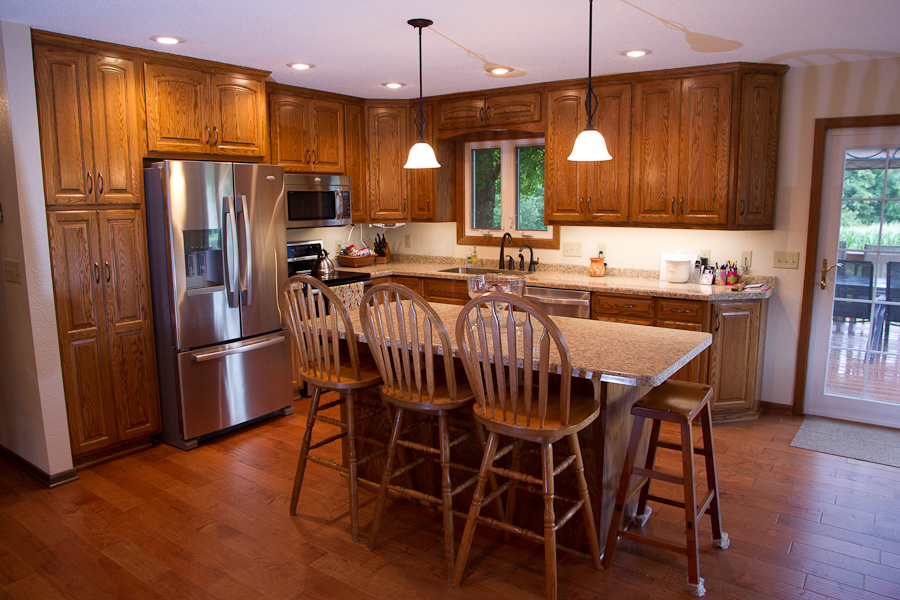 Kitchen Remodeling Advice

Most construction and real estate experts will tell you that remodeling your kitchen is one of the best investments you can make in your home. In fact, according to Remodeling Magazine, you can recoup up to 72 percent of the remodel costs when you sell your home.
Of course, you should remodel your home with an eye toward what can come back to you as an investment AND toward the pleasure and satisfaction a remodel will bring you now. That's why kitchen remodel ideas are so personal and individual. While you want to make changes that will reap rewards at resell time, you also want to end up with a kitchen that's built with yours and your family's needs in mind.
~~~
Craig at Schoenberg Construction is one of the best Kitchen Remodeling Contractors in St Cloud and Central Minnesota. He always gives honest, fair bids with no lowball, fake pricing. And there's no sales pressure, EVER! He never uses cheap materials and never engages in sloppy workmanship. Plus, his company is known as one of the top construction and remodeling companies in the Saint Cloud MN area because he always insists on doing every job exactly right.
Give him a call today at 320-252-0911 for your no-obligation consultation.
Why Work With Schoenberg Construction
What We Value
Honesty
Integrity
Trust
Satisfaction
What We Do
Specific, Accurate Pricing
Highly Skilled Carpenters
Reliable, Skilled, and Valued Subcontractors
Top, Quality Materials
Unbeatable Customer Service
What You Get
75+ Years of Combined Custom Construction Experience
The Project of Your Dreams for the Price You Were Promised