Steps to Building Your Dream Home in Central MN— Building a dream house is something that many people want to realize someday. Making this dream come true will require effort, patience, and wise decision-making. This article gives a general overview of the different steps involved in building a new home.
Before we outline for you the various steps involved in building a new house, please know that we assume you have purchased the land on which to build your new home and have already decided upon the design of your house.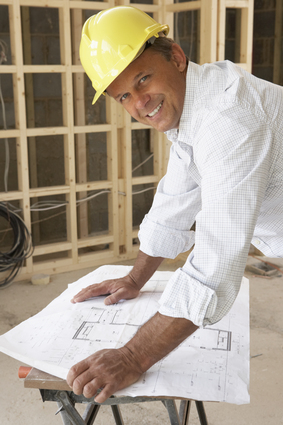 Okay, without further ado, let's talk about the steps to building a home.
How to Build Your Dream Home Simplified
Acquiring a Building Permit
Sometimes there are different permits that have to be approved by the local government when building a house. The first one of these is the building permit. Without a building permit, you won't be able to begin the construction of your home. To obtain this document, you have to submit the house design and a permit application to the designated authorities. You also have to obtain approval for a well or septic system if the lot is not already hooked up to a city sewer system.
Laying the Foundation
The first steps to building your house foundation are to get rid of trees or other impediments from the lot, including the septic area. You may also need to level off the land if it has a slope. A house foundation might be a slab or block for which ground will be dug. Obviously, it is vital that a foundation is laid properly since the stability of the building depends on it.
Walls, Doors, Windows, and Framework
After laying the foundation for your new home, the skeleton framework comes next. The exterior wall framework is made, followed by the roof framework. Once the framework is in place, sheathing begins and then the doors and windows are set up.
Roofing, Electric, Plumbing, and Siding Installation
Now it is time to begin the installation of siding, roofing, electricity, and plumbing. You'll need separate contractors for each of these. There are many steps to hiring the correct subcontractors for the work, and you'll want to get educated about how to hire the best home building subcontractors (or seriously consider hiring a central MN General contractor to take care of this for you).
Internal Finishing, Flooring, and Painting
At last, interior finishing can begin. When the sheet-rocking is done, flooring and tiling must start. Then after the flooring and tiling are complete, painting of the house can begin. By this stage in the building timeline, most of the work on your new home has been completed.
Landscaping
For people who want to have a garden, you need to have a separate project which can transform the ground around the house into a lawn. This will also include designing and constructing a drainage mechanism. You'll need professional advice to get this right or you could end up with water in your new home!
Interior Design
The last but not least step in building your home is the interior design. Home furniture and other decorations can now be set up. With this, you are all ready to have a party!
Of course, we think it is a very good idea to hire a professional builder, also called a general contractor in central MN, to assist you in building the home of your dreams. Hiring a pro gets you a quality-built home that fulfills your new home building dreams. After all, you deserve the best, right? Just remember this: Building a house is a complicated endeavor that will require your patience and tolerance but the end results will entirely be worth it!
~~~
You want to know exactly what you'll get for your money and at Schoenberg Construction we are happy to tell you by offering you specific, accurate pricing that fulfills your vision at a price that works for you. We value honesty, integrity, trust, and customer satisfaction and proudly pass these core values on to every one of our clients.
Craig Schoenberg — owner of Schoenberg Construction, Inc of Saint Cloud MN — is one of the top General Contractors in Central Minnesota. He always gives honest, fair bids with no lowball, fake pricing, and there's no sales pressure, ever! He always uses quality materials and never engages in sloppy workmanship. Plus, his company is known as one of the very best construction and remodeling companies in town.
Give Craig a call today at 320-252-0911 for your no-obligation consultation.