Discover 5 easy renovation plan steps to help you with your next remodeling project.
Very few aspects of remodeling are as exciting as daydreaming about all the changes you want to make. But for many homeowners, reality sets in at some point when they begin pricing things out and realize that they might not be able to afford all the new features they've been imagining.
If you're having trouble deciding what to prioritize during your remodel, we've put together a simple guide that will help you accomplish your goals and still be happy with the results. Follow these five simple steps to make renovation plans that are both practical and satisfying.
Make a Practical Renovation Plan for Your Home Remodeling Project in Five Easy Steps

Step 1: Make a List of Your Dream Features
Begin by making a list of all the new and updated features you'd like to have in the room or area you're remodeling. At this stage, don't worry about what's practical or about how things will work together—you simply want to get all of your ideas out there so that you can analyze them later.
Feel free to be as detailed as you want, all the way down to special hardware for your cabinets to a specific lighting fixture you saw online.
Step 2: Prioritize the List by Needs and Wants

Next, go through the list you made and categorize everything into two columns: needs and wants. Some items may end up on both sides of the list. For instance, you may need new flooring, and you may want to go with real hardwood floors—although a cheaper option will also suffice. In this case, "flooring" should go in the need" column, while "hardwood floors" could be classified as a want.
Once you've figured out which items are and aren't necessities, go through each column separately and try to rank the needs against one another and the wants against one another. Prioritize your needs from most to least necessary, and then figure out which of your wants are most important to you. You'll need these rankings in the next two steps.
Step 3: Identify and Budget for Your Needs

With your prioritized list of needs in hand, it's time to begin pricing each item out so that you can get a sense of what you might be spending.
This is the point where you'll likely want to speak with a contractor, as the actual costs for a given project can vary dramatically based on factors like the current state of your home and the specific features you're wanting to address.
How is your list shaping up? Are you still on track to stay within your budget? If so, go ahead and move on to Step 4!
Step 4: Choose a Few of Your Most Important Wants

Once you've made renovation plans that account for everything you need, it's time to see if you can work a few of your wants into the budget as well.
First, take your prioritized list of wants and gather pricing estimates for the first few items on the list. Feel free to keep going until you've neared your budgetary limit! Alternatively, if your top few wants are too cost-prohibitive, go a little ways down the list and see if you can find a few cheaper items to pursue instead.
Though you likely won't be able to afford everything you need and everything you want, if you can fit a couple items from the want column into your final renovation plans, you'll still get to enjoy the satisfaction of splurging on yourself just a little.
Step 5: Check for a Balance of Function and Aesthetics

Before finalizing the plans for your remodel, we recommend doing a check to make sure that you've managed to integrate both form and function into the design for your home. Practicality should usually come first, but aesthetics are important, too! Aim for a remodeled room that will serve your family's needs—but that you'll enjoy spending time in, too.
As you wrap up the renovation plans for your home remodeling project, take a little time to truly imagine what life will be like in your newly updated home. Will daily activities be more convenient? Will you feel more at home with your new décor? Are there any projects you'll still want to undertake in the future?
If you feel like there's anything missing, make those final changes before starting your home renovation—and if you're ready to move ahead, you can start looking forward to the beautiful new improvements that lie ahead of you.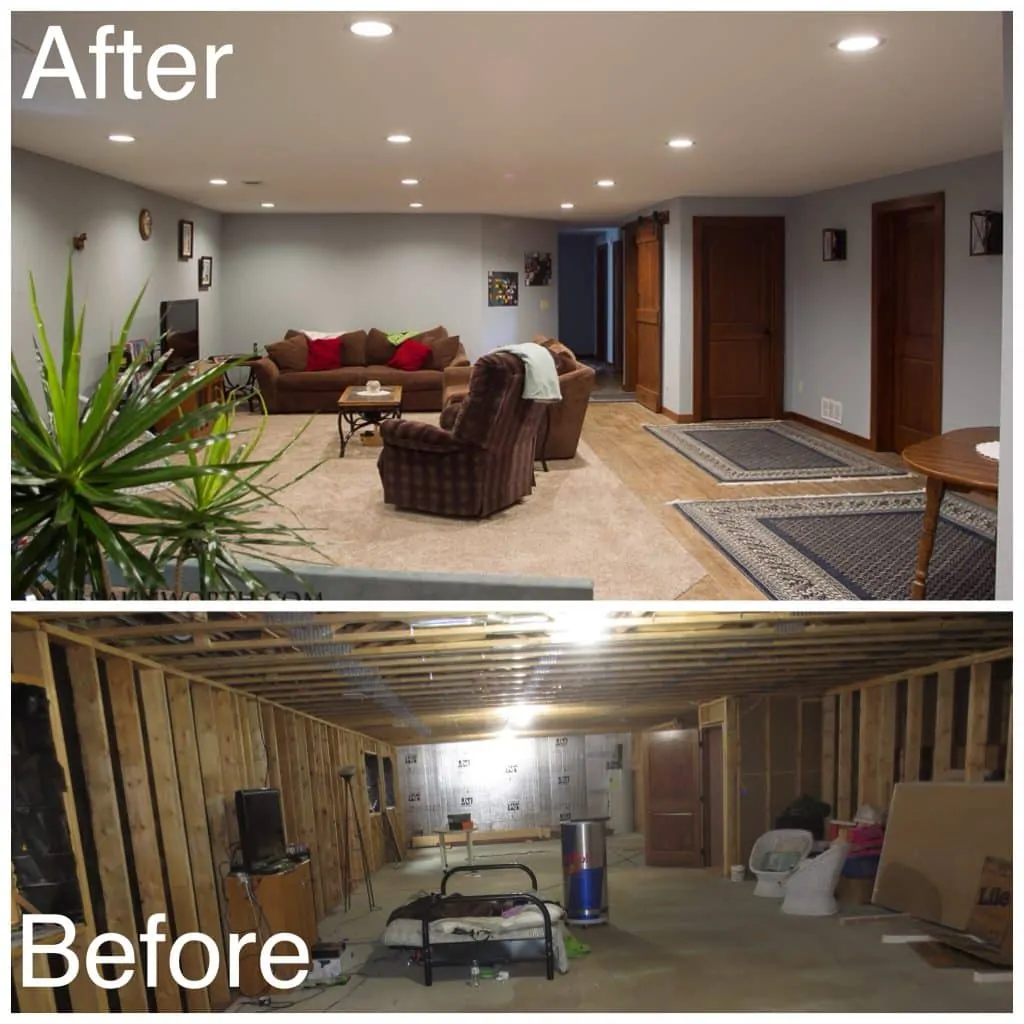 ~~~
You want to know exactly what you will get for your money, and Craig is happy to do so by offering you specific, accurate pricing that fulfills your vision at a price that works for you. He values honesty, integrity, trust, and customer satisfaction and proudly passes these core values on to every one of his clients.
Craig Schoenberg — owner of Schoenberg Construction, Inc of Saint Cloud MN — is one of the top General Contractors in Central Minnesota. He always gives honest, fair bids with no lowball, fake pricing, and there's no sales pressure, ever! He always uses quality materials and never engages in sloppy workmanship. Plus, his company is known as one of the very best construction and remodeling companies in town.
Give him a call today at 320-252-0911 for your no-obligation consultation.