Construction Budget Saint Cloud MN: Preparing for Additional Costs: How to Plan for Expenses that Surpass Your Estimate—
Construction projects can be costly and time-consuming, but they're well worth the effort and expense that it takes to create the home of your dreams. Your family deserves to live in a home that is relaxing, comfortable, and conducive to your lifestyle, so it makes sense to invest in making it as beautiful and functional as possible.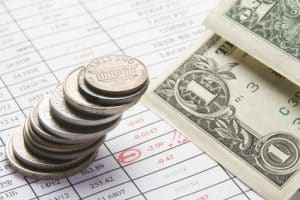 As you get estimates from local contractors in St Cloud MN and prepare your construction budget, you'll probably receive a common piece of advice that suggests you add some extra room to your budget for unanticipated expenses. Many contractors emphasize that they won't know exactly what's going on behind the structure of your home until they get inside and begin working on it. They'll tell you that they may need more money to fix existing damage, plumbing problems, or faulty electricity.
This seems like sound advice, but unfortunately, many contractors use this as a scare tactic to get customers to spend more money. When you work with a reliable professional Saint Cloud MN General Contractor, he can perform a thorough and realistic evaluation of your home ahead of time so that he can reasonably anticipate the required costs. While some budget contractors don't look for potential problems up front, you can count on a trustworthy contractor to give you an accurate estimate that won't fluctuate down the line.
Work with a Trust-Worthy St Cloud MN Contractor
At Schoenberg Construction, our projects rarely go over-budget—with one exception. It's common for homeowners to change their mind about the types of materials or quality they want during the remodeling or building process. Though you'll probably spend a significant amount of time, in the beginning, picking out flooring, windows, wall trimmings, paint, and countertops, you won't stop seeing features that you love once the estimate is finalized.
In many cases, our clients find new products and styles that they love before the work is finished—and that's perfectly okay. We want to make sure that you're totally satisfied with the completed project, and we're happy to adjust our plans to deliver a home you love. However, these choices can affect the bottom line of your budget. While we do recommend adding some extra room to your budget in the beginning, we do so because we know that you might find new designs and materials along the way.
Your home remodeling project is a significant investment and a different cabinet style or type of lighting could dramatically change the way your family enjoys the space. Allow some additional room in your construction budget so that you don't have to choose between pricing and the styles you love. By planning carefully ahead of time, you can enjoy the benefits of both worlds—and your professional contractor at Schoenberg Construction is here to help. In fact, we are honored to be of service to each and every one of our fabulous clients!
~~~
Craig at Schoenberg Construction is one of the best Construction Contractors in Saint Cloud MN. Craig always gives honest, fair bids with no lowball, fake pricing. There's no sales pressure, EVER! And, he never uses cheap materials and never engages in sloppy workmanship, and his company is known as one of the top construction companies in the St Cloud Minnesota area because he INSISTS on doing every job EXACTLY right!
Give him a call today at 320-252-0911 for your no-obligation consultation.