Saint Cloud Home Improvement Projects—
With the St Cloud housing market in a bit of a slump (like a lot of places around the U.S.), it makes a great deal of sense for homeowners to sit still, stay put and make the best of it. That's exactly what a lot of homeowners are doing and they're turning to home improvement, remodeling, and renovation in order to make life just a little bit more comfortable.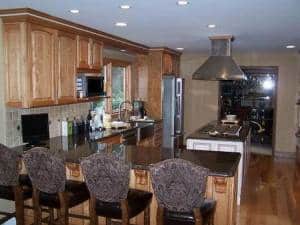 While homeowners are making adjustments for various reasons, the bulk of the changes are being made so that families can improve their quality of life through renovation. What once was old can now be made new, and that kind of update and remodel can renew the spirit within a house, helping a family reconnect or "bond" with their living space.
On the flip side, of course, the down market has people renovating and performing various home improvement projects in an effort to increase the value of their home for a higher return on that coveted sale. Then there are the select few who are focused on increased home value despite no interest in actually selling the home.
Motives can vary but whatever the choice, it's becoming increasingly popular to work with a general contractor in getting services handled. While some believe a DIY project can save a lot of money, the economy has forced many families to take on extra work. Even though a handful of homeowners would love to try and tackle the projects on their own, a general contractor in St Cloud allows a family to continue with their normal routine while the remodeling and home improvement project take place in their home.
Time is money right now, and a general contractor can do a lot to save you plenty of it.
Kitchen Remodeling for Your Saint Cloud Home?
What's most interesting is that there seems to be a focus on kitchen remodeling, as that service leads the pack providing the most value to a new home in the current market and offering a substantial increase in the quality of life within a home.
Following at the heels of kitchen remodeling are window replacements and window installations – especially as many homeowners work to prepare their homes for the coming winter months. With buyers turning to older homes, renovation is far more common now and new windows help to make those older homes far more energy efficient when it comes to heating and cooling.
While the top requested home improvement projects also contain air condition, cabinets and general contractor services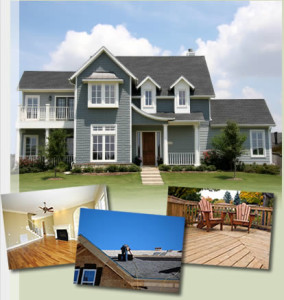 around the home (wiring jobs, window maintenance, etc) there are a number of projects that have fallen to the wayside, and it's interesting to see what people put to the side when times get a little tough. Paving, garage doors, interior design, countertops, and flooring all get put to the wayside in an effort to control costs.
One thing is for certain, if you need an update or remodel in your home it's best to get it in now. As summer draws to a close and Fall comes up, general contractors in St Cloud are going to fill their schedules with a lot of winter-prep jobs. If you've got a special project that you need to get finished, better now than later.
Home Improvement Projects Links & Resources
~~~
Craig at Schoenberg Construction is one of the best Kitchen Remodel and Home Improvement Contractors in St Cloud. Craig always gives honest, fair bids with no lowball, fake pricing, plus there's no sales pressure, EVER. He never uses cheap materials and never engages in sloppy workmanship, and his company is known as one of the top home renovation companies in the Saint Cloud Minnesota area becausehe INSISTS on doing every job EXACTLY right.
Give him a call today at 320-252-0911 for your no-obligation consultation.