What is a Patio Home? This type of home has a broad definition and varies by region. These homes do have some similar features which we discuss below. The appeal of this home is the convenience, easy maintenance, and aging-in-place features. Further, patio homes are an attractive choice for those looking to downsize.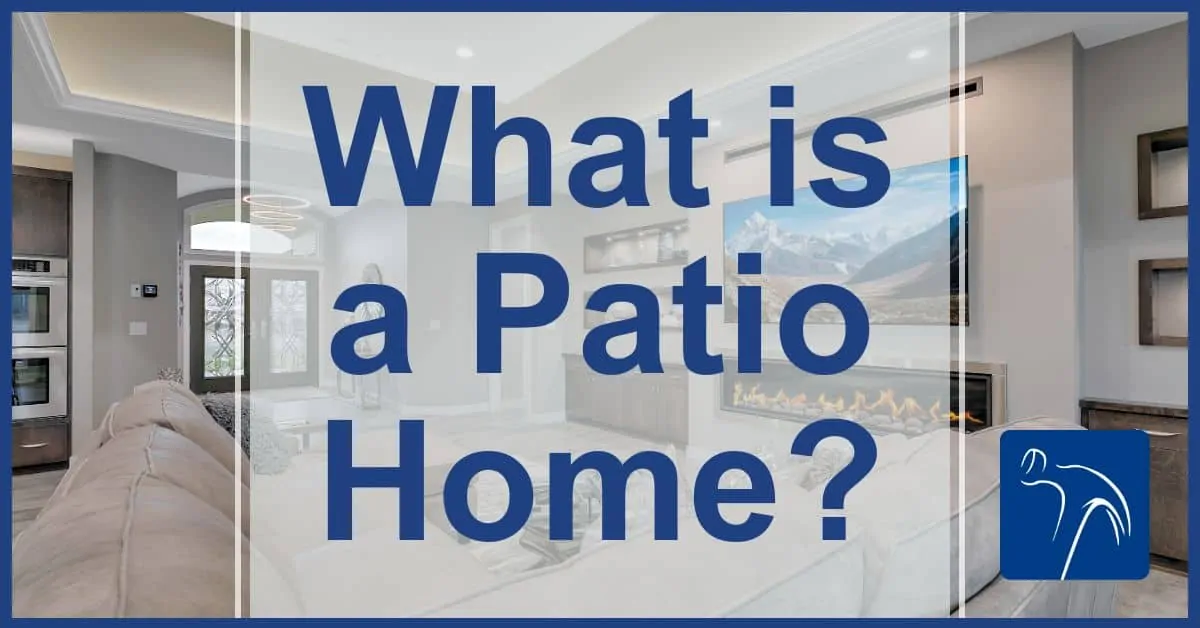 What is a Patio Home?
Patio homes are in high demand today because of their easy maintenance, affordability, and modern designs. These homes are particularly popular among those who want to downsize and among retirees and senior citizens.
A home of this style is usually no more than one and a half stories, unlike townhomes which are at least two stories tall. Sometimes a patio home will have a shared wall. We prefer to call this type of home a Townhome.
In general, patio homeowners own the land their home sits upon. They also own the structure of their home including the exterior and roof. Whereas condo owners typically own the interior of their space and not the exterior. (Condo owners also usually own a part of the corporation that owns the exterior spaces.)
Home Advantages and Features
Take a look at the photo above of the lovely home we constructed recently in Central Minnesota. It is a one-story home built on a concrete slab, is free-standing, and does not share a common wall.
There are some major advantages to owning this type of home. They include:
Smaller size
Modern designs
Low-maintenance
Ability to stay in the home well into one's later years in life, and
Ownership is similar to traditional homes (unlike condos or townhomes).
These features make this type of home a popular home style choice among today's baby boomers.
Home Owner Associations (HOAs)
Homeowners in patio developments may have a Home Owners Association (HOA). An HOA usually has covenants, conditions, and restrictions (CC&Rs) regulating activities on the property. These restrictions can be like those associated with condominiums. This similarity causes some confusion about what a patio home is or is not.
If a home is in an area with an HOA, there will be maintenance fees. These fees may be payable monthly, quarterly or annually. HOA fees usually include yard and lawn care and in wintery climates snow removal. If the home is in a community with a swimming pool, tennis court or other amenities, there will most likely be a maintenance fee for these items.
Some say the restriction from an HOA is a drawback to this type of home. But, in many communities, there is plenty of "wiggle room" to personalize your home. This is especially true when it comes to interior design. It can often be styled to reflect the homeowner's personal tastes.
History of This Home Style
Patio style homes came to be in the 1960s. Their design came about to take advantage of multi-family zoning restrictions and during the 1970s, patio homes surged in popularity. This was due to the emergence of gated and shared communities that sprang up around the US.
Further, these types of homes are often built in clusters and are also known as cluster homes. These homes have boomed in areas near golf courses and in warmer climates. (Think areas where large numbers of baby boomers live.)
If you want to simplify your living space, a patio home may be the right choice for you.
You can view pictures of custom-built patio homes we've constructed.
More New Home Resources for You
Here are a few related articles you might find helpful.