Room Additions Saint Cloud MN— Though some families might consider moving when they want more space, creating an addition to your home is another great solution. Additions increase the value of your home and give you the space you need without the trouble of moving. If you're already living in a home you love, an addition might be the best way to meet your family's needs.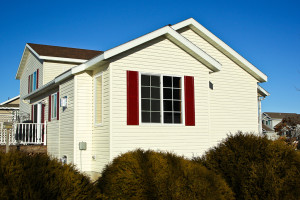 Planning an addition can be a complex process, so you should begin as simply as possible. Create a goal for your remodel and determine what type of addition is the most suitable for your family.
With a general idea in mind, you can start to plan more specific elements of your remodeling project. In this guide to remodeling for additions, we'll examine the preliminary choices you should make an outline the first few steps behind your planning process.
Room Addition Remodeling Saint Cloud MN
Tips on Where to Begin
1. Giving Voice to Your Vision
As you consider an addition to your home, it's important to start from the very beginning. Try to define your vision of an addition. Think about what type of room you'd like to add and where you would like it to be in the house. Consider whether you'll need something like a family room for growing teenagers or an extra bathroom for kids who are too old to share.
At this stage of the planning process, focus on your ideal home and what rooms you will need to satisfy your dream. When you move forward to more specific stages of planning, you can use this vision to guide your decisions.
2. Outlining the General Structure of Your Remodel
Once your family has a better idea of what you want, you can start to separate the components of your dream into necessary items and extras. Necessary additions, such as a new office for a spouse who will be working from home or an extra bedroom for a new baby, should be given top priority over conveniences and luxuries.
Of course, the priority of necessary additions shouldn't override the items that you really want. Successful remodeling projects offer your family the additional space you need while also providing the enhanced living arrangements you desire. Your new addition should bring you both comfort and joy, so it's important to find a balance between needs and wants as you move forward. Great general contractors are always willing to work to find a solution for your family.
3. Putting Plans into Action
Throughout the process of adding on space to your home, your Saint Cloud remodeling contractor will help you keep the two levels of the project in mind, balancing what you need with your vision for your ideal home.
As you begin the remodel, it's important to consider your dream and your desires at each step of the way. You'll be greeted with numerous choices for each new component of your home, which makes it essential to balance each facet of the decision together. With your contractor's help, your family will enjoy the benefits of a well-planned, carefully-constructed addition to your home.
Craig at Schoenberg Construction is one of the best Saint Cloud MN General Contractors. He always gives honest, fair bids with no lowball, fake pricing and there's no sales pressure, EVER! Craig never uses cheap materials and never engages in sloppy workmanship, and his company is known as one of the top remodeling companies in the St Cloud MN area because he INSISTS on doing every job EXACTLY right.
Give him a call today at 320-252-0911 for your no-obligation consultation.